Match-fixing mayhem

Chris Gould


Who allegedly fixes matches? And at what cost?

Match-fixing questionnaire

Chris Gould


Read the FIRST European-language translation of the JSA's match-fixing questionnaire

Is match-fixing new?

Chris Gould


A historical look at match-fixing developments in sumo

Hatsu Basho Review

Chris Gould


Retrospective questions need to be asked about some of January's matches!

Ones To Watch

Alexander Herrmann


Do the alleged match-fixers trade bouts with each other?

Spotlight on ...

Chris Gould


Olympic Ojisan:Meet sumo's most divisive fan!!

Menko Corner

Ryan Laughton


Is there anything about collecting Ryan doesn't know?

My first day at sumo

Eric Draven


New SFM writer Eric Draven talks about a first-time fan's impressions

A fan's perpective

Ayaka Matsuda


New SFM writer Ayaka writes from her own fan's perspective

Morph Corner

Olivia Nagioff


Can Olivia possibly relate morphs to match-fixing?

Photo Bonanza

Chris Gould


Some of the last shots of wrestlers before they were implicated in the scandal

Cartoons

Coming soon


A brand new comedy cartoon strip: Grocer's Tales

Yaocho Special Issue

This issue focuses on the recent match-fixing scandal -

Match-fixing mayhem

examines how the sorry tale emerged,

Is match-fixing new?

looks at historic match-fixing claims and

Match-fixing questionnaire

reproduces the questionnaire issued to rikishi as part of the Sumo Association's investigation.

Olivia Nagioff


Scandals great and small
See more...

Alexander Herrmann


Well, this column could actually read "Ones To Watch – On Their Way Out Soon?" Of course, we – no, everyone – is talking about the yaocho scandal that has hit the Ozumo world recently. Bouts have obviously been thrown, and bout throwers in the second division have been careless enough to deliver proofs of their doings. Read more...

Chris Gould


In the first of a new series placing different aspects of sumo under the spotlight, we focus on Olympic Ojisan, an eccentric elderly fan who likes to be in front of the camera.
Read more...




Ryan Laughton


1965 to 1973 was a rough time to be a trading card collector in Japan because production was almost zero. Menko cards had made a valiant production run from the 1930s until 1964 where millions of cards were mass produced with thousands of different themes. Then in almost a blink of an eye menko production stopped in 1964 ... Read more...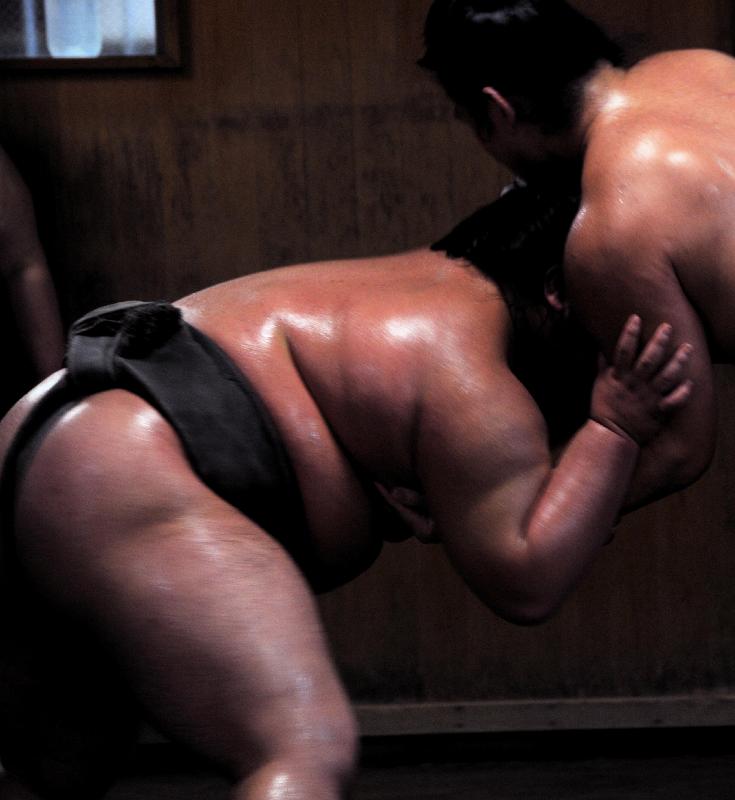 For all the sumo related news, views, tournament
coverage and historical analysis you will ever need -
in English, French, German and Spanish.

We welcome your comments so if you have
something to say please mail us at
editor@sumofanmag.com.

You Could Be Advertising Here!




Sumo Fan Magazine (SFM) logo and slogan are © Copyright 2005 by Sumo Fan Magazine. Furthermore, all submissions and other content found on this site are © Copyright 2005-2009 SFM and the writers, photographers and artists who produced them, except where otherwise indicated. No part may be reproduced in any form, without express written permission of SFM.


fx Service
(Foreign Exchange)

Editor-in-Chief and Creative Director – Japan
Mark Buckton

Editor
Chris Gould

Staff Writers
Eric Blair
Howard Gilbert
Michiko Kodama
Joe Kuroda
Todd Lambert
Ryan Laughton

Contributing Writer
Lon Howard

Contributing Photographer
Haruna Miyashita

Website System Admin & Hosting
Alisdair Davey

Magazine & Website Layout Designer
Olivia Nagioff

Cartoonists
Benny Loh
Stephen Thompson

Staff Translators
Denis Chaton – French
Alexander Herrmann – German
Eduardo de Paz – Spanish

SFM Interpreter
Enatsu Watanabe



SUMO ARTIST
Lynn Matsuoka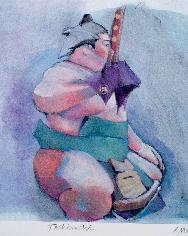 Asanowaka was a classic looking figure in sumo, and briefly carried the sword during Akebono's dohyo-iri. He was incredibly funny and would say some things other rikishi wouldn't dare say. He was, of course, famous for his froglike shikiri for which the Kyokai kept reprimanding him, the crowd loved it! This ink jet print, ed. 100, 9.5 x 11 inches is signed and numbered by the artist, available for $550. from the studio. Please contact artist@aloha.net
\n'); } var L10qstr,L10pc,L10ref,L10a,L10pg; L10pg=document.URL.toString(); L10ref=document.referrer; if(top.document.location==document.referrer || (document.referrer == "" && top.document.location != "")) {L10ref=top.document.referrer;} L10qStr = "pg="+escape(L10pg)+"&ref="+escape(L10ref)+"&os="+escape(navigator.userAgent)+"&nn="+escape(navigator.appName)+"&nv="+escape(navigator.appVersion)+"&nl="+escape(navigator.language)+"&sl="+escape(navigator.systemLanguage)+"&sa="+success+"&cR="+escape(cRef)+"&cRT="+escape(cRefType)+"&cPg="+escape(cPage); if(navigator.appVersion.substring(0,1) > "3") { L10d = new Date(); L10qStr = L10qStr+"&cd="+screen.colorDepth+"&sx="+screen.width+"&sy="+screen.height+"&tz="+L10d.getTimezoneOffset();} if((location.href.substr(0,6)=="https:") || (location.href.substr(0,6)=="HTTPS:")) { L10pc="https"; } else { L10pc="http"; } document.write('
');