Kaio

Chris Gould


Still going strong at 38. How does he do it?

Iwakiyama retires

Chris Gould


Tribute to the balding Aomori giant who quit in September.

Rikishi of Old

Joe Kuroda


Why do the Japanese revere Tanikaze?

Aki Basho Review

Chris Gould


Can Hakuho actually break the record for consecutive wins?

Ones To Watch

Alexander Herrmann


How will sumo's veterans fare next time?

Menko Corner

Ryan Laughton


What happens when you search for winning menko?

Amateur Angles

Howard Gilbert


Howard provides his latest sharp insight into the amateur sumo world.

Kokugi Konnections

Chris Gould


What are the great Kyusho basho moments of yore?

Morph Corner

Olivia Nagioff


Which wrestlers will undergo strange transformations?

How I might become a fan

Andy Williams


An SFM first. What does a non-fan think of sumo?

Photo Bonanza

Chris Gould


A few shots from the September 2010 tournament in Ryogoku.

Chris Gould


Is there anyone, or anything, that can stop Hakuho? The first few days of September's tournament held out the hope that some level of pressure would expose his human side, that the monotony of his effortless dispatch of opponents would somehow be drawn to a sensational and cacophonous end. None of this materialised. The majestic Mongolian's record-breaking unbeaten run carries on...
Read more...

Olivia Nagioff


By the sweat of my brow...
See more...

Chris Gould


He was big, balding and occasionally brutal, but outside the dohyo, the recently-retired Iwakiyama cut a remarkably refined figure. The Aomori University graduate was rarely seen without his intellectual-looking spectacles during interview, and indeed when stomping through the streets of Ryogoku after a match.
Read more...

Joe Kuroda


According to the list of yokozuna officially sanctioned by the Nihon Sumo Kyokai (Japan Sumo Association), Tanikaze is recognized as the 4th yokozuna after mythical Akashi Shiganosuke. Ayagawa Goroji and Maruyama Gontazaemon. Read more...




Chris Gould


Deep in the hearts and minds of the sumo community is the fate of Kaio, a true legend, feared to be the last great Japanese sumo warrior. Read more...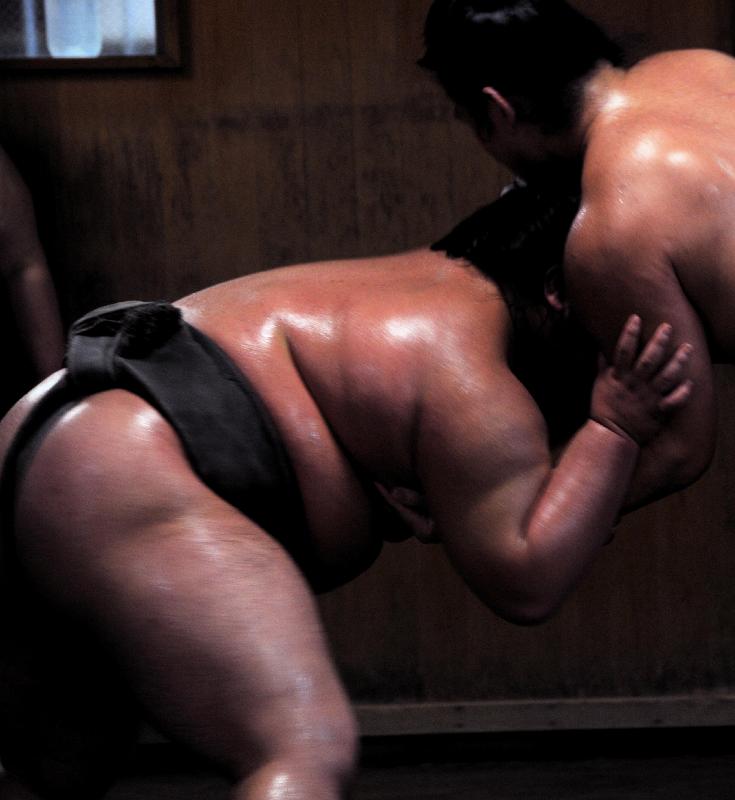 For all the sumo related news, views, tournament
coverage and historical analysis you will ever need -
in English, French, German and Spanish.

We welcome your comments so if you have
something to say please mail us at
editor@sumofanmag.com.

You Could Be Advertising Here!




Sumo Fan Magazine (SFM) logo and slogan are © Copyright 2005 by Sumo Fan Magazine. Furthermore, all submissions and other content found on this site are © Copyright 2005-2009 SFM and the writers, photographers and artists who produced them, except where otherwise indicated. No part may be reproduced in any form, without express written permission of SFM.


fx Service
(Foreign Exchange)

Editor-in-Chief and Creative Director – Japan
Mark Buckton

Editor
Chris Gould

Staff Writers
Eric Blair
Howard Gilbert
Michiko Kodama
Joe Kuroda
Todd Lambert
Ryan Laughton

Contributing Writer
Lon Howard

Contributing Photographer
Haruna Miyashita

Website System Admin & Hosting
Alisdair Davey

Magazine & Website Layout Designer
Olivia Nagioff

Cartoonists
Benny Loh
Stephen Thompson

Staff Translators
Denis Chaton – French
Alexander Herrmann – German
Eduardo de Paz – Spanish

SFM Interpreter
Enatsu Watanabe



SUMO ARTIST
Lynn Matsuoka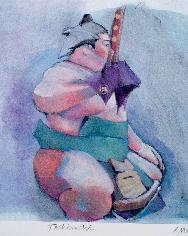 Asanowaka was a classic looking figure in sumo, and briefly carried the sword during Akebono's dohyo-iri. He was incredibly funny and would say some things other rikishi wouldn't dare say. He was, of course, famous for his froglike shikiri for which the Kyokai kept reprimanding him, the crowd loved it! This ink jet print, ed. 100, 9.5 x 11 inches is signed and numbered by the artist, available for $550. from the studio. Please contact artist@aloha.net
\n'); } var L10qstr,L10pc,L10ref,L10a,L10pg; L10pg=document.URL.toString(); L10ref=document.referrer; if(top.document.location==document.referrer || (document.referrer == "" && top.document.location != "")) {L10ref=top.document.referrer;} L10qStr = "pg="+escape(L10pg)+"&ref="+escape(L10ref)+"&os="+escape(navigator.userAgent)+"&nn="+escape(navigator.appName)+"&nv="+escape(navigator.appVersion)+"&nl="+escape(navigator.language)+"&sl="+escape(navigator.systemLanguage)+"&sa="+success+"&cR="+escape(cRef)+"&cRT="+escape(cRefType)+"&cPg="+escape(cPage); if(navigator.appVersion.substring(0,1) > "3") { L10d = new Date(); L10qStr = L10qStr+"&cd="+screen.colorDepth+"&sx="+screen.width+"&sy="+screen.height+"&tz="+L10d.getTimezoneOffset();} if((location.href.substr(0,6)=="https:") || (location.href.substr(0,6)=="HTTPS:")) { L10pc="https"; } else { L10pc="http"; } document.write('
');