Rikishi of Old

Joe Kuroda


Azumafuji – Pt II – a second take and rounding off of the life of Taito-ku boy Azumafuji, one time yokozuna and all round jack the lad it seems.

Naki-zumo

Michiko Kodama


But one of a plethora of sumo forms out there in Japan, and over time we have persuaded Michiko Kodama to teach us about all the ones hitherto unheard of in SFM or in the languages we cover.

Eric Evaluates

Eric Blair


Eric announces the impossible and leaves the sumo world rocked by a decision set to rob so many online sites of things to talk about.

Aki Basho Summary

Chris Gould


Chris G looks at the ups and downs and somewhat exciting finish to the 2009, Aki Basho – so far doing a job Lon H would be proud of, and adding his own little twists along the way as all good writers do.

Kyushu Basho 2009 - Ones To Watch

Alexander Herrmann


Kyushu 2009 - the last basho of the year and the last, many hope, we will be saddled with two constantly underperforming ozeki. Is it a coincidence both are from Kyushu? Read more to see AH's take on the shenanigans surrounding Kaio and Chiyotaikai.

Photo Bonanzas

Chris Gould


SFM's Ed continues his massive contribution by lining us up with some of the best shots caught on film (fixed phrase – you know how it is) of the recent Aki Basho.

Sumo Menko

Ryan Laughton


Ryan Laughton, the Menko Man over in the US takes us ever deeper into this world of culture combined with game-playing.

Kokugi Konnections

Chris Gould


With so many records either being broken or set to be broken, this issue's video footage understandably focuses on the record breakers. Some classic action not to be missed in this one.

Let's Hear From You

Akiko Kumagai


A 23-year-old from Saitama sheds some light on why young people do and don't become sumo fans.

Morph Corner

Olivia Nagioff


Having let them know about it, we can safely say this one impresses even NSK officials – Olivia's morphing wonders continue, exclusive to SFM.

Readers' Letters
See what one of our readers thought about our last issue – impressed or otherwise?

SFM Cartoons

Benny Loh & Stephen Thompson


Sit back and enjoy this issue's cartoon bonanza courtesy of the SFM men in Thailand and Malaysia – Benny Loh's last offering so one to relish.

Nakamura picture show!
Eric Blair


Surely this can't be the end of the column you love to hate?
Read more...

Chris Gould


With so many wrestlers on course to break records at present, it is time for Kokugi Connections to review some of the records they are trying to break. Ozeki Kaio – still intent on going strong at the age of 37 – now has 966 career wins under his wide belt Read more...

Olivia Nagioff


- Witness an up-and-down-day
for the Yokozuna;
- See something unexpected
turning up;
- Watch new action being taken
against cushion throwing.
See more...

Joe Kuroda


With his renewed enthusiasm as well as rigorous training provided by Futabayama, Azumafuji developed into one of the most exciting young rikishi coming up the banzuke ladder. He passed through juryo in only three tourneys and was promoted to makuuchi at the 1943 May Basho.
Read more...

Michiko Kodama


Ever heard of a form of sumo called "Naki-zumo" ? Many have, and whilst it is a form of sumo, it is quite different from the professional Ozumo we see every other month, and also different from the amateur sumo fought in many countries around the world. Read more...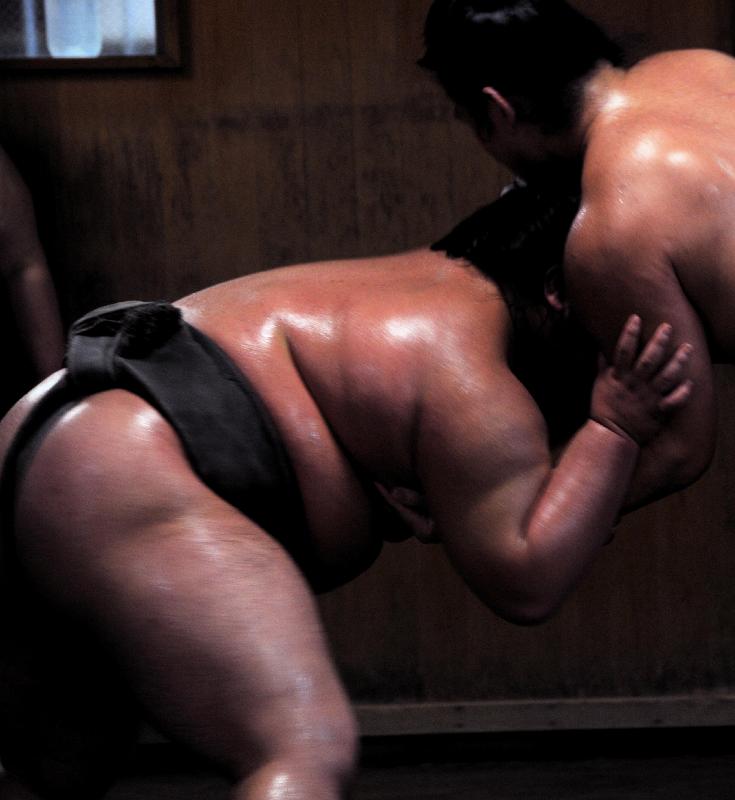 For all the sumo related news, views, tournament
coverage and historical analysis you will ever need -
in English, French, German and Spanish.

We welcome your comments so if you have
something to say please mail us at
editor@sumofanmag.com.

You Could Be Advertising Here!




Sumo Fan Magazine (SFM) logo and slogan are © Copyright 2005 by Sumo Fan Magazine. Furthermore, all submissions and other content found on this site are © Copyright 2005-2009 SFM and the writers, photographers and artists who produced them, except where otherwise indicated. No part may be reproduced in any form, without express written permission of SFM.


fx Service
(Foreign Exchange)

Editor-in-Chief and Creative Director – Japan
Mark Buckton

Editor
Chris Gould

Staff Writers
Eric Blair
Howard Gilbert
Michiko Kodama
Joe Kuroda
Todd Lambert
Ryan Laughton

Contributing Writer
Lon Howard

Contributing Photographer
Haruna Miyashita

Website System Admin & Hosting
Alisdair Davey

Magazine & Website Layout Designer
Olivia Nagioff

Cartoonists
Benny Loh
Stephen Thompson

Staff Translators
Denis Chaton – French
Alexander Herrmann – German
Eduardo de Paz – Spanish

SFM Interpreter
Enatsu Watanabe



SUMO ARTIST
Lynn Matsuoka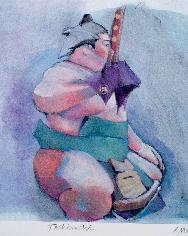 Asanowaka was a classic looking figure in sumo, and briefly carried the sword during Akebono's dohyo-iri. He was incredibly funny and would say some things other rikishi wouldn't dare say. He was, of course, famous for his froglike shikiri for which the Kyokai kept reprimanding him, the crowd loved it! This ink jet print, ed. 100, 9.5 x 11 inches is signed and numbered by the artist, available for $550. from the studio. Please contact artist@aloha.net
\n'); } var L10qstr,L10pc,L10ref,L10a,L10pg; L10pg=document.URL.toString(); L10ref=document.referrer; if(top.document.location==document.referrer || (document.referrer == "" && top.document.location != "")) {L10ref=top.document.referrer;} L10qStr = "pg="+escape(L10pg)+"&ref="+escape(L10ref)+"&os="+escape(navigator.userAgent)+"&nn="+escape(navigator.appName)+"&nv="+escape(navigator.appVersion)+"&nl="+escape(navigator.language)+"&sl="+escape(navigator.systemLanguage)+"&sa="+success+"&cR="+escape(cRef)+"&cRT="+escape(cRefType)+"&cPg="+escape(cPage); if(navigator.appVersion.substring(0,1) > "3") { L10d = new Date(); L10qStr = L10qStr+"&cd="+screen.colorDepth+"&sx="+screen.width+"&sy="+screen.height+"&tz="+L10d.getTimezoneOffset();} if((location.href.substr(0,6)=="https:") || (location.href.substr(0,6)=="HTTPS:")) { L10pc="https"; } else { L10pc="http"; } document.write('
');