Europe, The New Wild West

Eduardo de Paz


In the wake of the cancelled London basho, Eduardo urges the Japanese authorities to better engage with sumo's sizeable European fanbase - or possibly pay a long-term developmental price.

Rikishi of Old

Joe Kuroda


Dewanoumi Beya man of old, Musashiyama, falls under the SFM microscope as historian Joe Kuroda gives us an insight into the yokozuna's life and times.

Eric Evaluates

Eric Blair


Eric tackles the issue of hammering down nails head on - and remains standing.

Hatsu Basho Summary

Lon Howard


Lon runs us through the events at last month's basho in Tokyo - and as always includes a few of his own little observations and comic remarks. Always a great read.

Haru Basho 2009 - Ones To Watch

Alexander Herrmann


Haru 09, Osaka's turn - and the March birthday boys are under the spotlight - or are they - in AH's take on Ones to Watch down in the city often called Japan's Kitchen.

The Ozeki

Lon Howard


Thinking outside the box has always been one of Lon's specialities and his work on the Ozeki, his analysis and the angles he comes up with are unequalled on the WWW in terms of applying new methodology to viewing sumo. Enter and enjoy.

Heya Peek

Michiko Kodama


Nakamura Beya - one of the smaller heya that often remains off the radar falls under the spotlight cast by Japanese sumo writer Michiko Kodama.

Photo Bonanzas

Chris Gould / Mark Buckton


CG throws in a bonanza of Hatsu images with a couple of MB's along for the ride. Also view the exclusive - seen nowhere else on the WWW - shots of the exhibition at the sumo museum.

Sumo Menko

Ryan Laughton


Ryan starts 2009 with a system that will one day become the one and only method in which to rank, register and keep a record of the cards worth collecting.

Amateur Angles

Howard Gilbert


Ahead of the 10th World Junior Sumo Championships, Howard looks at the tournament's potential to churn out future professionals - some more successful (and controversial) than others.

Kokugi Konnections

Chris Gould


One year after the SFM feature on the Class of '88, Chris G advertises scintillating video footage of their famous bouts.

I was there - I remember

Yuu Sakamoto


At a fitting time of year, Osaka-born graduate school student Yuu Sakamoto explains how past Osaka tournaments shaped her love of sumo.

Morph Corner

Olivia Nagioff


Morphing into form once more on SFM - another collection of imagery defying belief thanks to the techno skill of SFM's own Olivia Nagioff.

SFM Cartoons

Benny Loh & Stephen Thompson


Sit back and enjoy this issue's cartoon bonanza courtesy of the SFM men in Thailand and Malaysia.

Sumo Odds & Ends
SFM's interactive elements, as always including Henka Sightings and Elevator Rikishi - Lon and Ben do their stuff.

Harumafuji picture show!
Chris Gould


Many of the bouts between the Class of '88 headliners have been posted on youtube ... these fine matches are a snapshot of sumo's most recent Golden Age...
Read more...

Howard Gilbert


The Junior Sumo World Championships was begun in 1999 and was open to males under 18 years of age. It sought to develop the next generation of sumo athletes, mostly so that the international amateur sumo scene would have greater depth. Upon a little investigation, I was a little surprised at how many current and recent sekitori got their start after competing in this under-18 grade.
Read more...

Olivia Nagioff


- Why is Takanohana looking over
his shoulder?
- Is this the last great salt throw?
- Yamamotoyama, what class!
See more...

Eduardo de Paz


In the world of professional sumo, Europe has become the new Wild West, an area far from the capital of the sumo world, that, it seems, those in power are not too interested in visiting because, perhaps in part, it is unknown and unexplored.
Read more...

Joe Kuroda


The year 2009 marks the 100th anniversary of the birth (and 40th anniversary of the death) of former yokozuna Musashiyama, a man who possessed unsurpassed potential and ability, but was forever unable to fulfil his promise. Read more...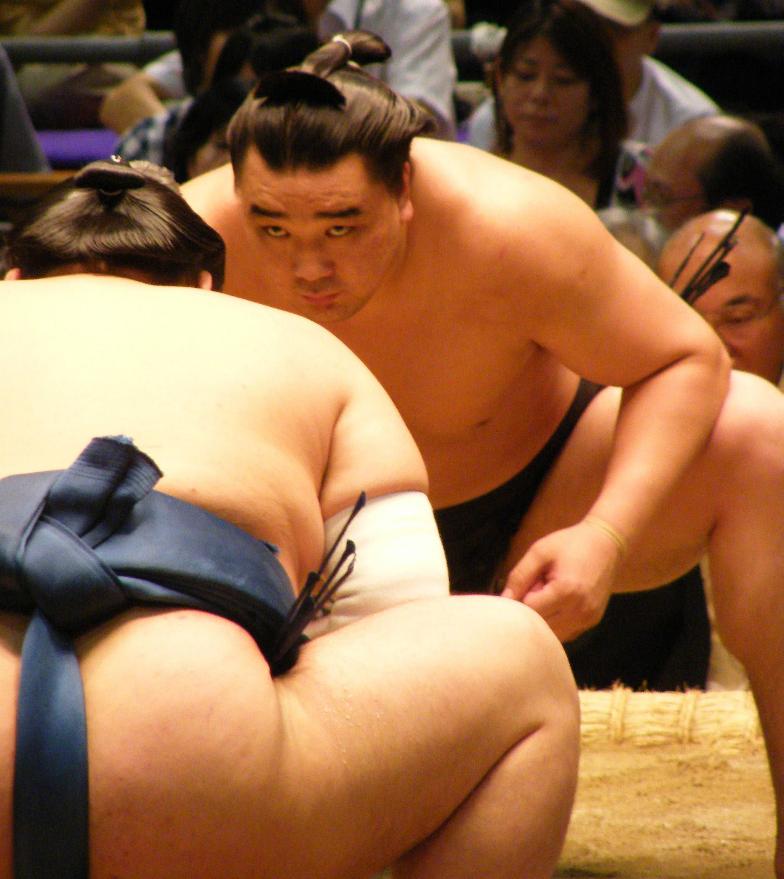 For all the sumo related news, views, tournament
coverage and historical analysis you will ever need -
in English, French, German and Spanish.

We welcome your comments so if you have
something to say please mail us at
editor@sumofanmag.com.

You Could Be Advertising Here!




Sumo Fan Magazine (SFM) logo and slogan are © Copyright 2005 by Sumo Fan Magazine. Furthermore, all submissions and other content found on this site are © Copyright 2005-2008 SFM and the writers, photographers and artists who produced them, except where otherwise indicated. No part may be reproduced in any form, without express written permission of SFM.


fx Service
(Foreign Exchange)
Editor-in-Chief and Creative Director – Japan
Mark Buckton

Editor
Chris Gould

Staff Writers
Eric Blair
Howard Gilbert
Lon Howard
Joe Kuroda
Todd Lambert
Ryan Laughton

Contributing Photographer
Haruna Miyashita

Website System Admin & Hosting
Alisdair Davey

Magazine & Website Layout Designer
Olivia Nagioff

Cartoonists
Benny Loh
Stephen Thompson

Staff Translators
Denis Chaton – French
Alexander Herrmann – German
Eduardo de Paz – Spanish

SFM Interpreter
Enatsu Watanabe



SUMO ARTIST
Lynn Matsuoka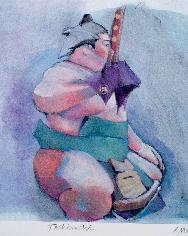 Asanowaka was a classic looking figure in sumo, and briefly carried the sword during Akebono's dohyo-iri. He was incredibly funny and would say some things other rikishi wouldn't dare say. He was, of course, famous for his froglike shikiri for which the Kyokai kept reprimanding him, the crowd loved it! This ink jet print, ed. 100, 9.5 x 11 inches is signed and numbered by the artist, available for $550. from the studio. Please contact artist@aloha.net
\n'); } var L10qstr,L10pc,L10ref,L10a,L10pg; L10pg=document.URL.toString(); L10ref=document.referrer; if(top.document.location==document.referrer || (document.referrer == "" && top.document.location != "")) {L10ref=top.document.referrer;} L10qStr = "pg="+escape(L10pg)+"&ref="+escape(L10ref)+"&os="+escape(navigator.userAgent)+"&nn="+escape(navigator.appName)+"&nv="+escape(navigator.appVersion)+"&nl="+escape(navigator.language)+"&sl="+escape(navigator.systemLanguage)+"&sa="+success+"&cR="+escape(cRef)+"&cRT="+escape(cRefType)+"&cPg="+escape(cPage); if(navigator.appVersion.substring(0,1) > "3") { L10d = new Date(); L10qStr = L10qStr+"&cd="+screen.colorDepth+"&sx="+screen.width+"&sy="+screen.height+"&tz="+L10d.getTimezoneOffset();} if((location.href.substr(0,6)=="https:") || (location.href.substr(0,6)=="HTTPS:")) { L10pc="https"; } else { L10pc="http"; } document.write('
');