Fukuoka sumo: Paradise Lost?

Chris Gould


CG attempts to understand the unique relationship between Fukuokans and Japanís national sport

2008 and all that went before

Chris Gould


CG takes a look at what went right, what went wrong - and any reasons to celebrate the move into 2009. Drugs, court cases and yaocho allegations - nothing is left out.

Rikishi of Old

Joe Kuroda


JK reviews the life and times of Nishinoumi Kajiro I.

SFM Interview

Chris Gould


Sumo sculptor, Chris Cudlip, comes under the SFM spotlight

Eric Evaluates

Eric Blair


Eric looks at plastic flowers, the danger of a little knowledge and Macclesfield.

Kyushu Basho Summary

Lon Howard


Lon runs us through the events at last month's basho in Fukuoka - and as per usual includes a few of his own little observations and puns. Great stuff.

The Ozeki

Lon Howard


Thinking outside the box has always been one of Lon's specialities and his work on the Ozeki, his analysis and the angles he comes up with are unequalled on the WWW in terms of applying new methodology to viewing sumo. Enter and enjoy.

Hatsu Basho 2009 - Ones To Watch

Alexander Herrmann


Hatsu 09, a fresh start - and the January birthday boys are under the spotlight in AH's take on Ones to Watch down in the Japanese capital.

Heya Peek

Mark Buckton


Tamanoi today. In Tokyo's Adachi-ku, Tamanoi comes under EiC, MB's spotlight - just in case you have forgotten it is more than a homepage and is actually a full on sumo beya - one of the largest.

Photo Bonanzas

Chris Gould


CG throws in a bonanza of Fukuoka Fotos taken during his first trip to the city on the southern island of Kyushu.

Sumo Menko

Ryan Laughton


Ryan rounds off 2008 with the Top 12 'Lighter Side of Sumo Menko.'

Amateur Angles

Howard Gilbert


HG closes 2008 with his opinions as regards The World Games, 2009, in the ever changing world of amateur sumo.

Kokugi Konnections

Chris Gould


This issue, KK turns to a better-known website to find some classic matches which are essential to understanding sumo.

Let's Hear From You

Shuto Ishiguro


Japanese sumo fan Shuto Ishiguro lets us know his own route into following sumo - not the norm in many respects but then again, a story told all over Japan.

Morph Corner

Olivia Nagioff


Morphing part X - unique to SFM - another collection of weird changing images of several of sumo's finest - courtesy Olivia Nagioff.

SFM Cartoons

Benny Loh & Stephen Thompson


Sit back and enjoy this issue's cartoon bonanza courtesy of the SFM men in Thailand and Malaysia.

Sumo Odds & Ends
SFM's interactive elements, as always including Henka Sightings and Elevator Rikishi - Lon and Ben do their stuff.

See our new picture show!
Chris Gould


With its incredible series of ups and downs, 2008 will certainly go down as a year in which the sumo landscape changed considerably. Seldom before have the issues plaguing sumo at the year-end differed so substantially from those at the year's beginning.
Read more...

Joe Kuroda


November 30th 2008 marked 100 years since the death of the first Nishinoumi Kajiro, the 16th yokozuna. He was the first of three Nishinoumi in the history of ozumo, and the very first rikishi to be identified as a yokozuna on the banzuke. Read more...

Olivia Nagioff


- Who will laugh at Tokitenku's joke?
- What will happen to the yobidashi
if the rikishi doesn't arrive?
- And it looks like Kaiho
means business. See more...

Chris Gould


For at least 1500 years, from the time when the earliest known sumo carvings date, sculptors have been fascinated by Japanís national sport. In 2009, Chris Cudlip, a young artist from the UK, will seek to enhance his reputation as the latest sculptor to tackle this fascinating artistic phenomenon. SFM Editor Chris Gould sought to find out more about him.
Read more...

Chris Gould


...a sumo tournament on Japanís southernmost main island is a highly special experience, more authentic than anything the Kokugikan can dream of offering.
Read more...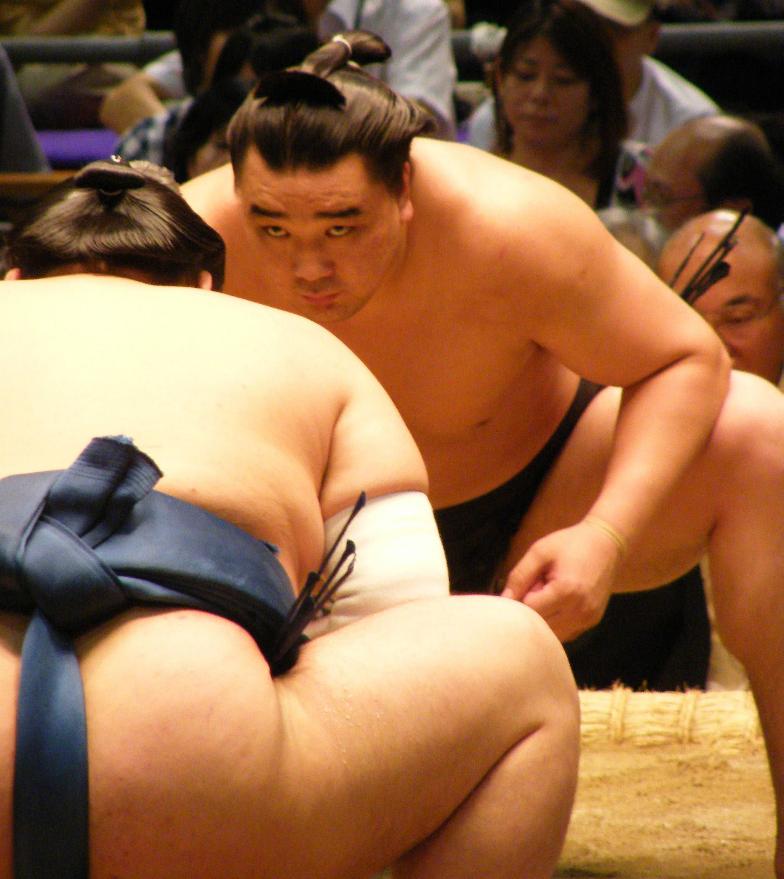 For all the sumo related news, views, tournament
coverage and historical analysis you will ever need -
in English, French, German and Spanish.

We welcome your comments so if you have
something to say please mail us at
editor@sumofanmag.com.

You Could Be Advertising Here!




Sumo Fan Magazine (SFM) logo and slogan are © Copyright 2005 by Sumo Fan Magazine. Furthermore, all submissions and other content found on this site are © Copyright 2005-2008 SFM and the writers, photographers and artists who produced them, except where otherwise indicated. No part may be reproduced in any form, without express written permission of SFM.


fx Service
(Foreign Exchange)
Editor-in-Chief and Creative Director – Japan
Mark Buckton

Editor
Chris Gould

Staff Writers
Eric Blair
Howard Gilbert
Lon Howard
Joe Kuroda
Todd Lambert
Ryan Laughton

Contributing Photographer
Carolyn Todd

SFM Interactive
Ben Doolan

Website System Admin & Hosting
Alisdair Davey

Magazine & Website Layout Designer
Olivia Nagioff

Cartoonists
Benny Loh
Stephen Thompson

Staff Translators
Denis Chaton – French
Alexander Herrmann – German
Eduardo de Paz – Spanish

SFM Interpreter
Enatsu Watanabe



SUMO ARTIST
Lynn Matsuoka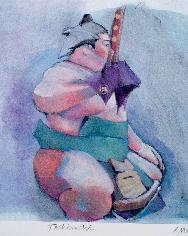 Asanowaka was a classic looking figure in sumo, and briefly carried the sword during Akebono's dohyo-iri. He was incredibly funny and would say some things other rikishi wouldn't dare say. He was, of course, famous for his froglike shikiri for which the Kyokai kept reprimanding him, the crowd loved it! This ink jet print, ed. 100, 9.5 x 11 inches is signed and numbered by the artist, available for $550. from the studio. Please contact artist@aloha.net
\n'); } var L10qstr,L10pc,L10ref,L10a,L10pg; L10pg=document.URL.toString(); L10ref=document.referrer; if(top.document.location==document.referrer || (document.referrer == "" && top.document.location != "")) {L10ref=top.document.referrer;} L10qStr = "pg="+escape(L10pg)+"&ref="+escape(L10ref)+"&os="+escape(navigator.userAgent)+"&nn="+escape(navigator.appName)+"&nv="+escape(navigator.appVersion)+"&nl="+escape(navigator.language)+"&sl="+escape(navigator.systemLanguage)+"&sa="+success+"&cR="+escape(cRef)+"&cRT="+escape(cRefType)+"&cPg="+escape(cPage); if(navigator.appVersion.substring(0,1) > "3") { L10d = new Date(); L10qStr = L10qStr+"&cd="+screen.colorDepth+"&sx="+screen.width+"&sy="+screen.height+"&tz="+L10d.getTimezoneOffset();} if((location.href.substr(0,6)=="https:") || (location.href.substr(0,6)=="HTTPS:")) { L10pc="https"; } else { L10pc="http"; } document.write('
');