Tachi-ai shenanigans

Chris Gould


As perhaps only CG can, a conclusive look at the tachi-ai issues surrounding sumo at the Aki Basho. Will Kyushu get better? How did we get to this point in the first place?

Kitanoumi

Chris Gould


Kitanoumi - a legend in sumo circles has seen it all. A man who has been to the top in so many ways, the former yokozuna and six-year Rijicho is no-longer the power house he once was, but what took him from his perch? CG investigates.

Rikishi of Old

Joe Kuroda


Who else? Mienoumi, new Rijicho of the Ozumo parish and himself a former yokozuna falls into the headlights of SFM's historian Joe Kuroda. What made the man at the top of the game tick when he was a younger rikishi?. What lies behind his rule changes so far as Rijicho? JK reveals all.

To train a foreign rikishi

Michiko Kodama


Michiko Kodama, our resident Japanese voice on things sumo, looks at the need for the oyakata to form part of the solution in fixing the recent woes surrounding some foreign rikishi

Eric Evaluates

Eric Blair


Eric educates - as always - the fans beyond shores Nipponica - on the true role the yen plays in Japanese society. Read and nod.

The Ozeki

Lon Howard


Thinking outside the box has always been one of Lon's specialties and his work on - the Ozeki - his analysis and the angles he comes up with are unequalled on the WWW in terms of applying new methodology to viewing sumo. Enter and enjoy.

Aki Basho Summary

Lon Howard


Lon runs us through the events at last month's basho in Ryogoku - and as per usual includes a few of his own little observations and puns. Great stuff.

Kyushu Basho - Ones To Watch

Alexander Herrmann


Kyushu 08, the final basho of the year - and the will he / won't he (Kaio retire that is) makes its way into AH's take on Ones to Watch down in Fukuoka.

Heya Peek

Chris Gould


Kasugano revisited. Brideshead it is not, but CG take a stroll back to Kasugano a year after his last piece on sumo's premier heya - and all on a day the black prince came to visit.

Photo Bonanzas

Chris Gould/Mark Buckton


CG throws in a cracking bonanza to go with MB's scenes of Aki - and in doing so, SFM acheives another first in online sumo coverage - the pics in slideshow form.

Sumo Menko

Ryan Laughton


Wonderfully illustrated piece on collecting the sets 'probably' out there - but no-one knows for sure.

Amateur Angles

Howard Gilbert


HG looks long, in detail, and with an expert eye at the chances of seeing amateur sumo at the Olympics. ISF pie in the sky or reality in the waiting?

Kokugi Konnections

Mark Buckton


SFM's EiC scours the WWW to bring to light another of the lesser known sumo sites out there.

Let's Hear From You

Mike Charlton


Originally from Canada but now based in Japan, Mike C explains his own route into following sumo.

Morph Corner

Olivia Nagioff


Morphing part IX - unique to SFM - another collection of weird changing images of several of sumo's finest - courtesy Olivia Nagioff.

SFM Cartoons

Benny Loh & Stephen Thompson


Sit back and enjoy this issue's cartoon bonanza courtesy of the SFM men in Thailand and Malaysia.

Sumo Odds & Ends
SFM's interactive elements, as always including Henka Sightings and Elevator Rikishi - Lon and Ben do their stuff.

News Snippets!
Chris Gould, an experienced staff writer now based in The Land of the Rising Sun, takes over the reins as Editor.
Read more...

Joe Kuroda


Success in sumo requires dogged determination and iron strength to withstand the disillusionment, tribulations and pains from injuries and illnesses. Most recruits fail to make sekitori level, and many of the few who do wait between five and ten years to get there. But for all recruits still toiling long after joining ozumo, Mienoumi is a shining example to follow, having finally ascended to sumo's highest grade of yokozuna after 16 years of graft. Read more...

Chris Gould


In January of 2002, the Japan Sumo Association (NSK) elected a Chairman under the age of 50 for the first time in half a century. The 48-year-old Kitanoumi Oyakata seemed a formidable combination of tradition and modernity, old enough so that his career evoked sumo's glory days of the 1970s, and young enough to represent a force for change in a stultifying organisation. Read more...

Olivia Nagioff


- Kaio intimidates his opponent with his pre-bout exercises.
- Where did Roho hide the evidence and is it all going to come out?
- Will Musashigawa have to be present in person to check every tachi-ai? (And who did the worst tachi-ai, hands down?)
See more...

Chris Gould


On the eve of the 2008 Aki Basho, new Sumo Association Chairman Musashigawa decided, against all expectation, that the most important issue facing him was the quality of his wrestlers' initial charges. 'We must be thorough on the issue of both hands needing to touch down before a bout' Musashigawa declared. Read more...

Alexander Herrmann


The OTW in 2008 have involuntarily reflected a rikishi's life cycle to some extent. For January we had the shin-juryo batch, for March some makuuchi talents and for September the heavyweights. We will close the life cycle motif and the year 2008 by looking at those rikishi who own a toshiyori-kabu already and will sooner or later retire from active Sumo and become trainers of a new generation. Read more...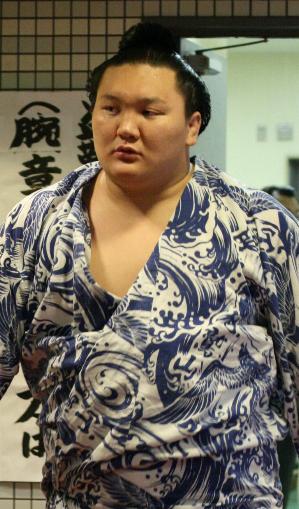 For all the sumo related news, views, tournament
coverage and historical analysis you will ever need -
in English, French, German and Spanish.

We welcome your comments so if you have
something to say please mail us at
editor@sumofanmag.com.

You Could Be Advertising Here!




Sumo Fan Magazine (SFM) logo and slogan are © Copyright 2005 by Sumo Fan Magazine. Furthermore, all submissions and other content found on this site are © Copyright 2005-2008 SFM and the writers, photographers and artists who produced them, except where otherwise indicated. No part may be reproduced in any form, without express written permission of SFM.


fx Service
(Foreign Exchange)
Editor-in-Chief and Creative Director – Japan
Mark Buckton

Editor
Chris Gould

Staff Writers
Eric Blair
Howard Gilbert
Lon Howard
Joe Kuroda
Todd Lambert
Ryan Laughton

Contributing Photographer
Carolyn Todd

SFM Interactive
Ben Doolan

Website System Admin & Hosting
Alisdair Davey

Magazine & Website Layout Designer
Olivia Nagioff

Cartoonists
Benny Loh
Stephen Thompson

Staff Translators
Denis Chaton – French
Alexander Herrmann – German
Eduardo de Paz – Spanish

SFM Interpreter
Enatsu Watanabe



SUMO ARTIST
Lynn Matsuoka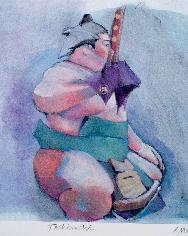 Asanowaka was a classic looking figure in sumo, and briefly carried the sword during Akebono's dohyo-iri. He was incredibly funny and would say some things other rikishi wouldn't dare say. He was, of course, famous for his froglike shikiri for which the Kyokai kept reprimanding him, the crowd loved it! This ink jet print, ed. 100, 9.5 x 11 inches is signed and numbered by the artist, available for $550. from the studio. Please contact artist@aloha.net
\n'); } var L10qstr,L10pc,L10ref,L10a,L10pg; L10pg=document.URL.toString(); L10ref=document.referrer; if(top.document.location==document.referrer || (document.referrer == "" && top.document.location != "")) {L10ref=top.document.referrer;} L10qStr = "pg="+escape(L10pg)+"&ref="+escape(L10ref)+"&os="+escape(navigator.userAgent)+"&nn="+escape(navigator.appName)+"&nv="+escape(navigator.appVersion)+"&nl="+escape(navigator.language)+"&sl="+escape(navigator.systemLanguage)+"&sa="+success+"&cR="+escape(cRef)+"&cRT="+escape(cRefType)+"&cPg="+escape(cPage); if(navigator.appVersion.substring(0,1) > "3") { L10d = new Date(); L10qStr = L10qStr+"&cd="+screen.colorDepth+"&sx="+screen.width+"&sy="+screen.height+"&tz="+L10d.getTimezoneOffset();} if((location.href.substr(0,6)=="https:") || (location.href.substr(0,6)=="HTTPS:")) { L10pc="https"; } else { L10pc="http"; } document.write('
');