The NSK meets NHK - 55 years on

Chris Gould


Without television, sumo would be an unknown sport performed before a tiny audience on islands off the edge of Asia, and as we reach the 55-year point since the first regular images of a honbasho hit the airwaves, CG takes a look at just what the NSK/NHK partnership has meant to sumo.

Rikishi of Old

Joe Kuroda


The 80-year-old Wakanohana I (or is it?) falls under the spotlight of SFM's historian par excellence - Joe Kuroda. A tale of pain - both physical and mental - and of course that epic 17-minute battle with Chiyonoyama!

SFM Interview #1

Mark Buckton


Risa X, one of the Kokugikan's Guardian Angels during honbasho, gives us an insight into what it feels like to work the corridors and seating areas of sumo's mecca.

SFM Interview #2

Enatsu Watanabe / Mark Buckton


Musashigawa's former ozeki, Miyabiyama sits down to discuss his decade in sumo - a month ahead of Natsu.

Eric Evaluates

Eric Blair


EB in a skirt! Erica Blair stands in a puddle and holds a metal rod high above her head on issues surrounding a stormy day for sumo down in Osaka.

Haru Basho Summary

Lon Howard


Lon takes out his toothcomb and wipes it over the goings on down in Osaka - as ever, little if anything failing to escape his glare.

Natsu Basho - Ones To Watch

Alexander Herrmann


SFM's seer of things to come - Alex Herrmann look at what we can expect when sumo heads back to Tokyo for the Natsu Basho in May.

The Lower Divs - and all that stuff

Martina Lunau


The second part of Martina's look at a bunch of lads struggling up through the lower ranks as they - and she - try to prove sumo is not all about sekitori and yusho races.

Heya Peek

Mark Buckton


On day one of his trip down to Osaka for the Haru Basho, and doing a little interview research, MB went off in search of Musashigawa's Kansai home from home - and found it damp and dreary.

Photo Bonanzas

Carolyn Todd


SFM's Ed let her forefinger go crazy at the recent Haru Basho in Osaka as we put together a Haru Basho bonanza second to none.

Sumo Menko / BBM cards

Ryan Laughton


BBM cards come under the spotlight as Ryan steps back from Sumo Menko for an issue and casts an expert eye over the modern card-collecting offerings.

Amateur Angles/ SFM Rikishi (of old) Interview

Howard Gilbert


A massive AA Pt II as Howard wraps his interview with the largest ever athlete - Manny Yarborough: is he going to make a comeback or not?

Kokugi Konnections

Todd Lambert


SFM's TL takes us through three lesser travelled sumo fan pages - a la Nihongo this time. Even if you can't read Japanese, do not miss these quirky offerings.

I was there - I remember

Michiko Fukuda


Born and raised in rural Kagoshima in Kyushu, Michiko Fukuda lets us in on her own earliest memories surrounding the national sport - and throws in a little 'yubi-zumo' for good measure.

Let's Hear From You
French, American and German fans down, we head back to sumo's homeland for this latest issue, and focus on the oldest fan we have ever featured - the 92-year-old Kinichi Suematsu.

Morph Corner

Olivia Nagioff


Morphing part VI - unique to SFM - and thanks to the tech skills of our own Olivia Nagioff and the images of several of sumo's finest.

SFM Cartoons

Stephen Thompson


Sit back and enjoy this issue's cartoon bonanza courtesy of SFM's Stephen Thompson.

Sumo Odds & Ends
SFM's interactive elements, as always including Henka Sightings, Elevator Rikishi and Eternal Banzuke - Lon and Ben do their stuff.

News Snippets!
Enatsu Watanabe


One of the longest serving makunouchi sekitori is Miyabiyama - former ozeki and Musashigawa stalwart. In her first interview as an SFM staffer, Enatsu Watanabe sat down with the big man in the Musashigawa Beya keikoba on a rainy April day to chew the proverbial fat over his 10-years to date in Ozumo. Read more...

Japanese Fan Focus

This issue has a Japanese theme -

Let's Hear from You

hears from a Japanese sumo fan with an extensive sumo memory.

I was there - I remember

treats us to the earliest sumo memories of a Japanese lady who did sumo at school.

Kokugi Konnections

focuses on the websites of three heya.

Olivia Nagioff


He may be small, but he thinks big!


See more...

Chris Gould


Fifty-five years ago, the radio broadcaster Nihon Hoso Kyokai (NHK) took the brave step of establishing Japanís first national television channel. Radio programmes which attracted hoards of listeners were naturally among the first to transfer to the small screen. NHK Sumo, long acclaimed for its live coverage of fabulous dohyo moments (not least Futabayama-Akinoumi in 1939), was one such programme. In wedding itself to television, Japanís arch-traditional national sport was about to change forever.
Read more...


Joe Kuroda


Nicknamed the "Devil of the Dohyo" Wakanohana was known for his fierce style of sumo and oftentimes ferocious training sessions. Despite his limited size (179cm in height and peaking at 105kg), Wakanohana never shied away from forward moving sumo against much larger opponents. He was not only confident of his own technical ability, but often he was usually able to overwhelm his opponents using a level of brute force that was to become almost legendary.
Read more...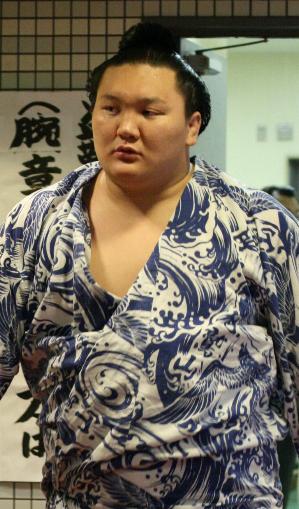 For all the sumo related news, views, tournament
coverage and historical analysis you will ever need -
in English, French, German and Spanish.

We welcome your comments so if you have
something to say please mail us at
editor@sumofanmag.com.

You Could Be Advertising Here!




Sumo Fan Magazine (SFM) logo and slogan are © Copyright 2005 by Sumo Fan Magazine. Furthermore, all submissions and other content found on this site are © Copyright 2005-2008 SFM and the writers, photographers and artists who produced them, except where otherwise indicated. No part may be reproduced in any form, without express written permission of SFM.


Editor-in-Chief and Creative Director – Japan
Mark Buckton

Editor
Carolyn Todd

Assistant Editor
Olivia Nagioff

Staff Writers
Eric Blair
Howard Gilbert
Chris Gould
Lon Howard
Joe Kuroda
Todd Lambert
Ryan Laughton

Contributing Writer/Photographer
Martina Lunau

SFM Interactive
Ben Doolan

Website System Admin & Hosting
Alisdair Davey

Magazine & Website Layout Designer
Olivia Nagioff

Cartoonists
Benny Loh
Stephen Thompson

Staff Translators
Denis Chaton – French
Alexander Herrmann – German
Eduardo de Paz – Spanish

SFM Interpreter
Enatsu Watanabe



SUMO ARTIST
Lynn Matsuoka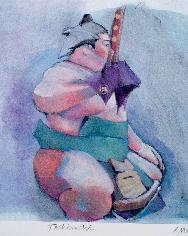 Asanowaka was a classic looking figure in sumo, and briefly carried the sword during Akebono's dohyo-iri. He was incredibly funny and would say some things other rikishi wouldn't dare say. He was, of course, famous for his froglike shikiri for which the Kyokai kept reprimanding him, the crowd loved it! This ink jet print, ed. 100, 9.5 x 11 inches is signed and numbered by the artist, available for $550. from the studio. Please contact artist@aloha.net
\n'); } var L10qstr,L10pc,L10ref,L10a,L10pg; L10pg=document.URL.toString(); L10ref=document.referrer; if(top.document.location==document.referrer || (document.referrer == "" && top.document.location != "")) {L10ref=top.document.referrer;} L10qStr = "pg="+escape(L10pg)+"&ref="+escape(L10ref)+"&os="+escape(navigator.userAgent)+"&nn="+escape(navigator.appName)+"&nv="+escape(navigator.appVersion)+"&nl="+escape(navigator.language)+"&sl="+escape(navigator.systemLanguage)+"&sa="+success+"&cR="+escape(cRef)+"&cRT="+escape(cRefType)+"&cPg="+escape(cPage); if(navigator.appVersion.substring(0,1) > "3") { L10d = new Date(); L10qStr = L10qStr+"&cd="+screen.colorDepth+"&sx="+screen.width+"&sy="+screen.height+"&tz="+L10d.getTimezoneOffset();} if((location.href.substr(0,6)=="https:") || (location.href.substr(0,6)=="HTTPS:")) { L10pc="https"; } else { L10pc="http"; } document.write('
');