Meet the Staff – Eduardo de Paz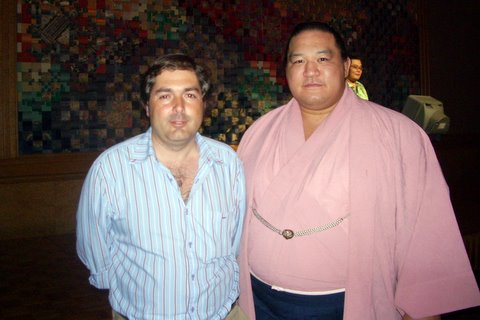 Well known on Internet sumo forums as Leonishiki, Eduardo de Paz was born in Leon (a city in the northwest of Spain) in September of 1965. As a judo athlete when he was a child, he developed an interest in sumo in 1995 thanks to Eurosport broadcasts and followed this up with searches across the Internet for more information to help him better understand the sport. In doing so, he discovered more of its intricate relationship with Japanese culture and in the end, fell in love with Japan and its culture.

Because of the lack of information in Spanish about sumo, he opened the first Spanish language website about sumo at: http://www.leonishiki.com/sumo and later started to publish an E-zine carrying news on the sport. This became 'Boletín de Sumo en Español', a pdf magazine that can be downloaded monthly from http://www.leonishiki.com/sumo/boletines/boletines.html.

He is also the moderator of the Spanish Sumo Mailing List at: http://es.groups.yahoo.com/group/sumo_esp/.

In 2006, he published the book 'Sumo, la lucha de los dioses', the first and only Spanish language book at present about the world of sumo. He used to collaborate with Eurosport as a sumo and curling (another of his favourite sports) commentator and since early 2007, has been translating articles into Spanish for 'Sumo Fan Magazine'.