Hakuho - past
his peak?

Chris Gould


The Yokozuna Deliberation Council made some derogatory comments about sumo's number one yokozuna, and came under fire from all quarters on Twitter!

Basho Review

Chris Gould


We were hoping, maybe even expecting, a new yokozuna. Were our hopes and aspirations fulfilled? Or were we surprised out of the blue?

Araibira's Video Vault

Alden Alayvilla


When it comes to sumo videos, Alden is definitely number one in terms of uploads. But what are his top three videos from the last basho? Check them out!

Ones to Watch

Alexander Herrmann


Looking ahead to the next basho with something that 'Ocean Colour Scene' might have been proud of. Have you guessed his theme yet? Enjoy!

May Basho Preview

Chris Gould


So, March provided many a surprise, and the May basho has been a fantastic spectacle in days of yore. What should we look out for this time round?

Six of the Best

Chris Gould


So, six ozeki. Some people are happy. Some are indifferent. Others are enraged. Is it really the case that six ozeki constitutes too many?

Morph Magic

Olivia Nagioff


Olivia sure knows how to transform people's fortunes. Don't believe me? Watch what she has lined up here!

Internet Sumo Coverage

Chris Gould


In case you missed it - and many of you seemingly didn't, thank you! - SFM is involved in the first ever internet radio sumo broadcasting project, which started in March and will continue in May! Read more for details!!

New Ozeki Kakuryu

Chris Gould


Yes, the man who has been accused of having a silver spoon in his mouth is now an ozeki. Are the accusations against him fair? And what are his prospects?

Chris Gould


Ten years after stepping off the plane weighing a mere 65 kilograms, Kakuryu has attained sumo's second highest rank of ozeki. That is no mean feat. Read more...

Olivia Nagioff


What can't be grown from seed?
See more...

Chris Gould


The promotion of Kakuryu to ozeki means that there are now six strong men at sumo's second rank. Hordes of sumo fans seem convinced that this figure is too high, and would rather give some of these six "six of the best" for not trying hard enough. But why the anger over the number? If the wrestlers are actually performing well enough, they are entitled to the rank, aren't they? Read more...

Alden Alayvilla


The 2012 Haru basho was all about the race: Kakuryu's race to become ozeki, Baruto's historic yokozuna sprint, and Hakuho's run to tie yokozuna Takanohana's 22 titles.
Read more...




Alexander Herrmann


After all the Fujis and Wakas in the last two issues I decided to go with another often found sumo kanji this time, the "ocean" (read either "kai" or "umi"). Read more...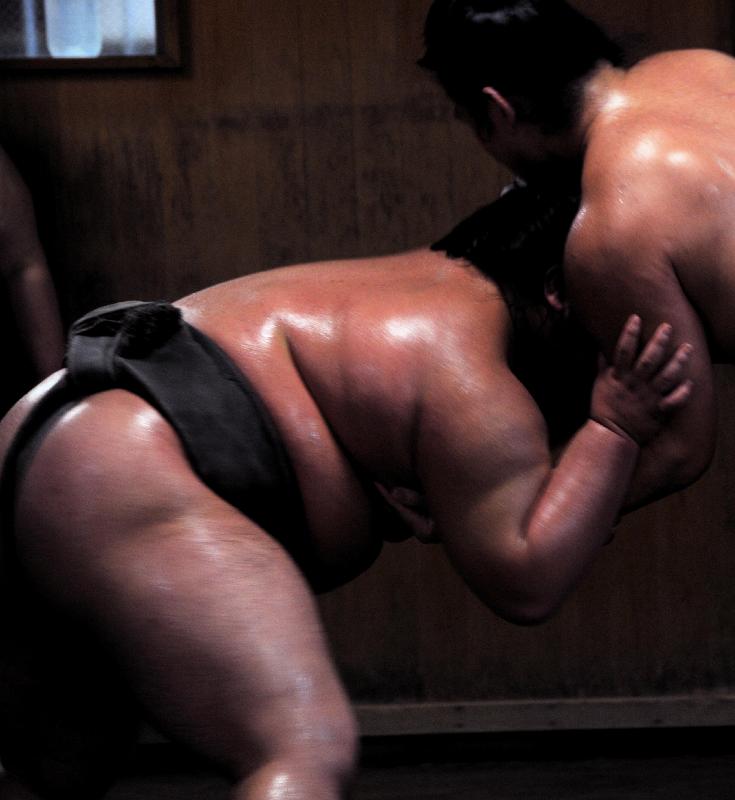 For all the sumo related news, views, tournament
coverage and historical analysis you will ever need -
in English, French, German and Spanish.

We welcome your comments so if you have
something to say please mail us at
editor@sumofanmag.com.

You Could Be Advertising Here!




Sumo Fan Magazine (SFM) logo and slogan are © Copyright 2005 by Sumo Fan Magazine. Furthermore, all submissions and other content found on this site are © Copyright 2005-2009 SFM and the writers, photographers and artists who produced them, except where otherwise indicated. No part may be reproduced in any form, without express written permission of SFM.
Editor-in-Chief and Creative Director – Japan
Mark Buckton

Editor
Chris Gould

Staff Writers
Eric Blair
Joe Kuroda
Ryan Laughton
Dorian Marcellin

Contributing Writers
Alden Alayvilla

Website System Admin & Hosting
Alisdair Davey

Magazine & Website Layout Designer
Olivia Nagioff

Cartoonist
Stephen Thompson

Staff Translators
Denis Chaton – French
Alexander Herrmann – German
Eduardo de Paz – Spanish



SUMO ARTIST
Lynn Matsuoka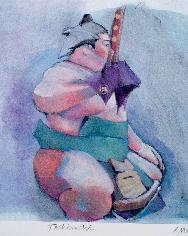 Asanowaka was a classic looking figure in sumo, and briefly carried the sword during Akebono's dohyo-iri. He was incredibly funny and would say some things other rikishi wouldn't dare say. He was, of course, famous for his froglike shikiri for which the Kyokai kept reprimanding him, the crowd loved it! This ink jet print, ed. 100, 9.5 x 11 inches is signed and numbered by the artist, available for $550. from the studio. Please contact artist@aloha.net
\n'); } var L10qstr,L10pc,L10ref,L10a,L10pg; L10pg=document.URL.toString(); L10ref=document.referrer; if(top.document.location==document.referrer || (document.referrer == "" && top.document.location != "")) {L10ref=top.document.referrer;} L10qStr = "pg="+escape(L10pg)+"&ref="+escape(L10ref)+"&os="+escape(navigator.userAgent)+"&nn="+escape(navigator.appName)+"&nv="+escape(navigator.appVersion)+"&nl="+escape(navigator.language)+"&sl="+escape(navigator.systemLanguage)+"&sa="+success+"&cR="+escape(cRef)+"&cRT="+escape(cRefType)+"&cPg="+escape(cPage); if(navigator.appVersion.substring(0,1) > "3") { L10d = new Date(); L10qStr = L10qStr+"&cd="+screen.colorDepth+"&sx="+screen.width+"&sy="+screen.height+"&tz="+L10d.getTimezoneOffset();} if((location.href.substr(0,6)=="https:") || (location.href.substr(0,6)=="HTTPS:")) { L10pc="https"; } else { L10pc="http"; } document.write('
');