Hatsu Basho Review

Chris Gould


A new year, and a new champion. Although predictions of future greatness have surrounded him for some time, even he surprised the sumo faithful with his scintillating performance in January. It seems he and Hakuho will trigger an epic power struggle at the top

Araibira's Top Three Vids

Alden Alayvilla


The man featured in our last issue has now joined the SFM team! Alden Alayvilla adds some much needed Aloha spirit to SFM - after all that Hawaii has done for sumo, SFM really needs a Hawaiian angle… and now we've got one! Check out his vids!

Basho Photos

Chris Gould


SFM's more powerful lens brings some action from the Hatsu Basho just gone.

Rijikai elections

Chris Gould


Surely the rijikai elections cannot be as controversial as last time?? Surely? And surely nobody can make a comeback as Rijicho, can they? Read here to find out the answers…!

Explaining myself

Dorian Marcellin


Dorian attempts to convince his sceptical friends that sumo has something for everyone. But how will his quest to spread sumo's word fare in the romantic Parisian cafes and restaurants? Think of it as a young Chirac trying to persuade a young Sarkozy….

Ones To Watch

Alexander Herrmann


Alex turns his attentions from mountains to youth, and provides mountains of information on wrestlers with a hint of youth in their name. If you read it, you'll see what I mean. He's pretty smart with words!

Kokugi Konnections

Chris Gould


Mainoumi - anybody remember him? Lightweight legend - and some might say lightweight lunatic - who tried every trick in the book to fell a far larger foe. Had a pretty good record against Konishiki too! Check out his best vids here.

Collectors' Corner

Ryan Laughton


Ryan is back from his winter vacation, and he's more insightful than ever. Collectors, prepare your notebook and your pencil. Ryan's about to make you wiser again.

Morph Corner

Olivia Nagioff


Twitter's morph maestro Olivia continues to be… well… a morph maestro. Not so much amorphous as a morph among us. You'll see what I mean from the pics!

Chris Gould


January 30th 2012 will certainly go down as one of the more perplexing days in modern sumo history. With Hanaregoma Oyakata relinquishing the chairmanship of the sumo association having reached the mandatory retirement age of 65, a new Rijicho needed to be selected. Luckily, the vacancy at the top coincided perfectly with the Japan Sumo Association's biennial Board Elections. Read more...

Olivia Nagioff


Who's on top of the world?
See more...




Alden Alayvilla


The 2012 Hatsu basho was filled with high drama and shocking moments. Araibira presents his top three videos of the 2012 Hatsu Basho. Read more...

Chris Gould


And so it came to pass that a European was champion again, giving an emotional interview just yards away from his watching family. Kaido Hoovelson, better known as Ozeki Baruto, captured his first Emperor's Cup on Day 13 of the Hatsu Basho, thus becoming the first blond-haired man to do so. He also became the leading contender for promotion to sumo's highest rank of yokozuna. Read more...

Ryan Laughton


When production of menko stopped in 1964, there was little in the way of cards or menko to carry the hobby through the subsequent eight years. TV was a major contributor to the demise of menko, but was also responsible for the rise of the Japanese mini cards. Read more...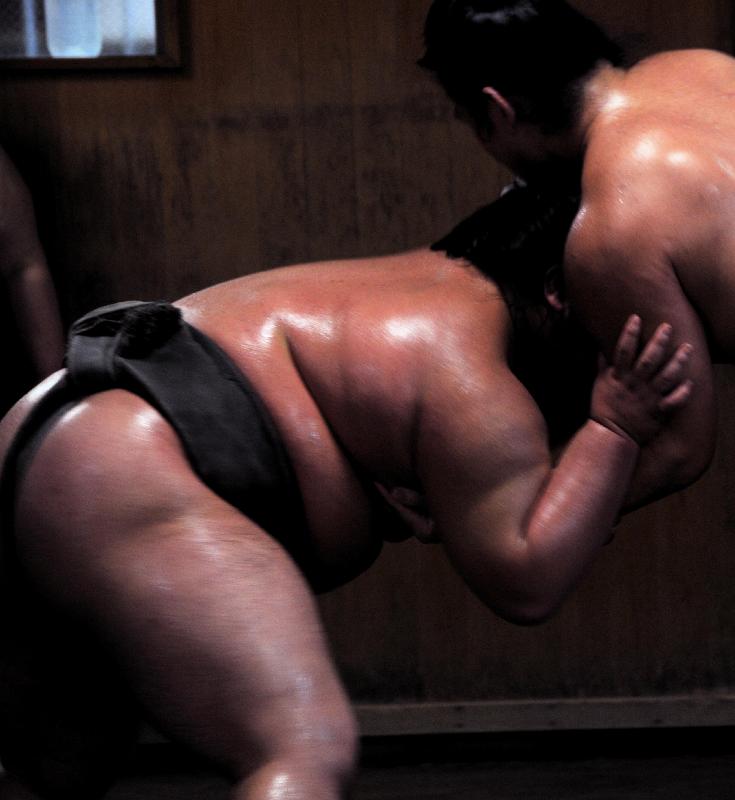 For all the sumo related news, views, tournament
coverage and historical analysis you will ever need -
in English, French, German and Spanish.

We welcome your comments so if you have
something to say please mail us at
editor@sumofanmag.com.

You Could Be Advertising Here!




Sumo Fan Magazine (SFM) logo and slogan are © Copyright 2005 by Sumo Fan Magazine. Furthermore, all submissions and other content found on this site are © Copyright 2005-2009 SFM and the writers, photographers and artists who produced them, except where otherwise indicated. No part may be reproduced in any form, without express written permission of SFM.
Editor-in-Chief and Creative Director – Japan
Mark Buckton

Editor
Chris Gould

Staff Writers
Eric Blair
Joe Kuroda
Ryan Laughton
Dorian Marcellin

Contributing Writers
Alden Alayvilla

Website System Admin & Hosting
Alisdair Davey

Magazine & Website Layout Designer
Olivia Nagioff

Cartoonist
Stephen Thompson

Staff Translators
Denis Chaton – French
Alexander Herrmann – German
Eduardo de Paz – Spanish



SUMO ARTIST
Lynn Matsuoka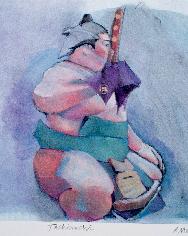 Asanowaka was a classic looking figure in sumo, and briefly carried the sword during Akebono's dohyo-iri. He was incredibly funny and would say some things other rikishi wouldn't dare say. He was, of course, famous for his froglike shikiri for which the Kyokai kept reprimanding him, the crowd loved it! This ink jet print, ed. 100, 9.5 x 11 inches is signed and numbered by the artist, available for $550. from the studio. Please contact artist@aloha.net
\n'); } var L10qstr,L10pc,L10ref,L10a,L10pg; L10pg=document.URL.toString(); L10ref=document.referrer; if(top.document.location==document.referrer || (document.referrer == "" && top.document.location != "")) {L10ref=top.document.referrer;} L10qStr = "pg="+escape(L10pg)+"&ref="+escape(L10ref)+"&os="+escape(navigator.userAgent)+"&nn="+escape(navigator.appName)+"&nv="+escape(navigator.appVersion)+"&nl="+escape(navigator.language)+"&sl="+escape(navigator.systemLanguage)+"&sa="+success+"&cR="+escape(cRef)+"&cRT="+escape(cRefType)+"&cPg="+escape(cPage); if(navigator.appVersion.substring(0,1) > "3") { L10d = new Date(); L10qStr = L10qStr+"&cd="+screen.colorDepth+"&sx="+screen.width+"&sy="+screen.height+"&tz="+L10d.getTimezoneOffset();} if((location.href.substr(0,6)=="https:") || (location.href.substr(0,6)=="HTTPS:")) { L10pc="https"; } else { L10pc="http"; } document.write('
');