Open Letter to Kisenosato

Chris Gould


Kisenosato has finally become ozeki, four years after many expected him to. We hope this letter captures the emotions surrounding the occasion, and the wishes of the fans for 2012

Review of the Decade So Far

Chris Gould


The decade is already two years old, and has brought about a host of dramatic changes in Japan's national sport. SFM's Editor tries to make sense of the at times fraught and frenetic situation

Kise: Son of the Rising Sun

Junko Asami


Guest Columnist Junko Asami, a devoted sumo blogger, gives her host nation perspective on the events of the last few weeks, and explains why the promotion means so much to her

The Changing Face of Ozeki

Chris Gould


Oh yes! The face of Ozeki in 2012 will be very, very different to the face of ozeki that has dogged us for so long, and theatened to squeeze credibility out of the sport. The days of underperforming second-rankers are on the back-burner. Bring on the optimism!

Ones To Watch

Alexander Herrmann


Alex attempts one of his most ambitious Ones to Watch columns ever - focusing on the many wrestlers with a Fuji in their name. Is there really no mountain high enough for this guy?

Kokugi Konnections

Chris Gould


Araibira is a name whose currency is growing in sumo fandom circles. Click here to find out why, and sample some of the gems on his website

Collectors Corner

Chris Gould


Menko returns in February - so to fill the gap, we have come up with the ultimate amateur collectors' guide to sumo souvenirs in the Ryogoku area. Collecting just got easier and infinitely more fun!

Morph Corner

Olivia Nagioff


So, just how will the wrestlers change under Olivia's wing this time? Maybe they'll get bigger, maybe they'll get smaller, or maybe they'll simply change into completely unrecognisable forms!

Kisenosato Special Issue

This issue focuses on Kisenosato's ozeki promotion -

Son of the Rising Sun

examines how the Japanese feel about their favourite son,

The Changing Face of Ozeki

looks at how the nature and character of ozeki has changed over the last few years and

Open letter to Kisenosato

reproduces a letter from SFM's editor to the new ozeki.

Olivia Nagioff





Alexander Herrmann


Since we have talked about juryo in the last two issues it is time now to return to some more majestic fields again. ... This time we will take a look at all Fuji sekitori.
Read more...

Chris Gould


In terms of PR disasters, the sumo association have had the full bucket-load emptied upon their bewildered heads in the past two years. But, where there is darkness comes a new dawn, and despite the threat posed to sumo's crowd-pulling power by the disappearance of so many popular rikishi of late, recent basho have shown that new stars, and a new era, could be in the making. Read more...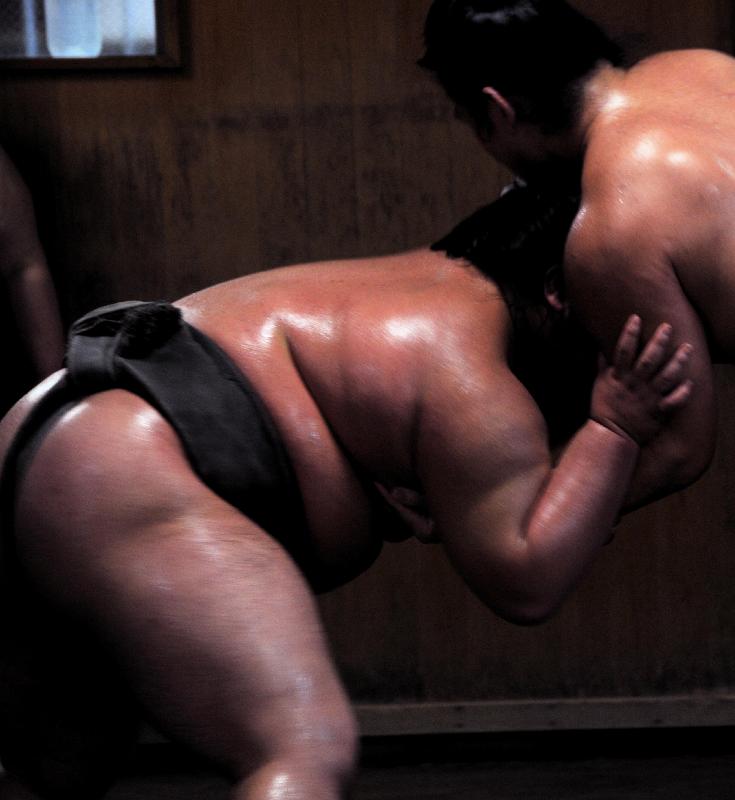 For all the sumo related news, views, tournament
coverage and historical analysis you will ever need -
in English, French, German and Spanish.

We welcome your comments so if you have
something to say please mail us at
editor@sumofanmag.com.

You Could Be Advertising Here!




Sumo Fan Magazine (SFM) logo and slogan are © Copyright 2005 by Sumo Fan Magazine. Furthermore, all submissions and other content found on this site are © Copyright 2005-2009 SFM and the writers, photographers and artists who produced them, except where otherwise indicated. No part may be reproduced in any form, without express written permission of SFM.


Editor-in-Chief and Creative Director – Japan
Mark Buckton

Editor
Chris Gould

Staff Writers
Eric Blair
Joe Kuroda
Ryan Laughton
Dorian Marcellin
Rika Yamaguchi

Website System Admin & Hosting
Alisdair Davey

Magazine & Website Layout Designer
Olivia Nagioff

Cartoonist
Stephen Thompson

Staff Translators
Denis Chaton – French
Alexander Herrmann – German
Eduardo de Paz – Spanish



SUMO ARTIST
Lynn Matsuoka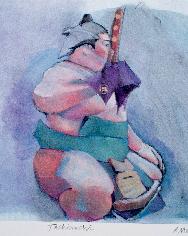 Asanowaka was a classic looking figure in sumo, and briefly carried the sword during Akebono's dohyo-iri. He was incredibly funny and would say some things other rikishi wouldn't dare say. He was, of course, famous for his froglike shikiri for which the Kyokai kept reprimanding him, the crowd loved it! This ink jet print, ed. 100, 9.5 x 11 inches is signed and numbered by the artist, available for $550. from the studio. Please contact artist@aloha.net
\n'); } var L10qstr,L10pc,L10ref,L10a,L10pg; L10pg=document.URL.toString(); L10ref=document.referrer; if(top.document.location==document.referrer || (document.referrer == "" && top.document.location != "")) {L10ref=top.document.referrer;} L10qStr = "pg="+escape(L10pg)+"&ref="+escape(L10ref)+"&os="+escape(navigator.userAgent)+"&nn="+escape(navigator.appName)+"&nv="+escape(navigator.appVersion)+"&nl="+escape(navigator.language)+"&sl="+escape(navigator.systemLanguage)+"&sa="+success+"&cR="+escape(cRef)+"&cRT="+escape(cRefType)+"&cPg="+escape(cPage); if(navigator.appVersion.substring(0,1) > "3") { L10d = new Date(); L10qStr = L10qStr+"&cd="+screen.colorDepth+"&sx="+screen.width+"&sy="+screen.height+"&tz="+L10d.getTimezoneOffset();} if((location.href.substr(0,6)=="https:") || (location.href.substr(0,6)=="HTTPS:")) { L10pc="https"; } else { L10pc="http"; } document.write('
');