Numbers game

Chris Gould


How to create fans of the future? The sumo association has lost some huge assets in the past two years, and is in danger of letting a generation of fans slip away.

Rikishi after my own heart

Dorian Marcellin


SFM's new columnist explains who catches his eye at the moment, showing observation skills that would even put some locals to shame

Interview

Kelly Gneiting


SFM catches up with a true American heavyweight legend who is also an expert marathon runner. Amateur sumo powerhouse Kelly Gneiting explains all

Aki Basho Review

Chris Gould


The end of Hakuho? Or a new beginning for the Mongolian maestro? And will Kotoshogiku become Japan's leading hopeful, or a simple no-hoper?

Ones To Watch

Alexander Herrmann


Are there some stars of the future in the second division? Alex ponders who might step up his game to unsettle the big boys in the months ahead

Kokugi Konnections

Chris Gould


Who says sumo is not exciting? These videos should allay any doubts. Check out the fights on show, and the amazing winning techniques

Menko Corner

Ryan Laughton


Ryan dishes out the menko magic again, offering valuable nuggets of wisdom that only a seasoned collector would possess

Photo bonanza

Chris Gould


Improved pictures from an improved camera. It's action from Day 5 of September 2011, up close and real from just a few metres away!

Morph corner

Olivia Nagioff


Wrestlers as you've never seen them before! Olivia makes them do / experience things that even they themselves thought impossible!

Chris Gould


In an ideal world, sumoís key virtue should be that as Japanís national sport officially supported by the government, it should not need to debase itself with publicity stunts and excessive commercialisation. And yet the great paradox surrounding sumo in 2011 is that if it rests too much on its national sport laurels, it will cease to be a national sport. Read more...

Olivia Nagioff


Who is battling on the plains and who is up a gum tree?
See more...




Chris Gould


Born in Idaho in 1970, Kelly Gneiting has become a major force in American Amateur sumo, winning the US Nationals for three consecutive years. A truly iron man who has competed in marathons despite tipping the scales at 400 pounds, he makes for a great SFM interview. Read more...

Ryan Laughton


Earlier this year the latest edition of Baseball Magazine (BBM) sumo cards was released and it was the 15th year of BBMís sole dominance in the sumo card market. The BBM sumo sets are typically released at the beginning of the year and the 2011 edition was no different with the rikishiís ranks representing the November 2010 banzuke and available for sale starting at the Hatsu 2011 basho. Read more...

Dorian Marcellin


The Aki Basho which has just ended marks for me, somehow, the anniversary of my passion for sumo...I donít think I am going too far when I say that this year was very special for sumo, and we were able to see many things happen. Read more...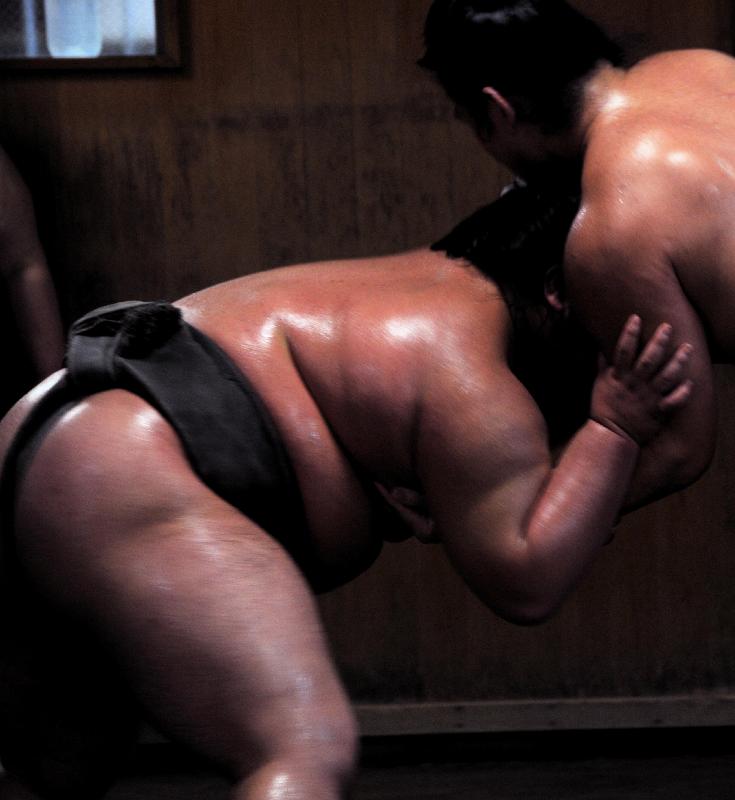 For all the sumo related news, views, tournament
coverage and historical analysis you will ever need -
in English, French, German and Spanish.

We welcome your comments so if you have
something to say please mail us at
editor@sumofanmag.com.

You Could Be Advertising Here!




Sumo Fan Magazine (SFM) logo and slogan are © Copyright 2005 by Sumo Fan Magazine. Furthermore, all submissions and other content found on this site are © Copyright 2005-2009 SFM and the writers, photographers and artists who produced them, except where otherwise indicated. No part may be reproduced in any form, without express written permission of SFM.


fx Service
(Foreign Exchange)

Editor-in-Chief and Creative Director – Japan
Mark Buckton

Editor
Chris Gould

Staff Writers
Eric Blair
Joe Kuroda
Ryan Laughton
Dorian Marcellin
Rika Yamaguchi

Website System Admin & Hosting
Alisdair Davey

Magazine & Website Layout Designer
Olivia Nagioff

Cartoonist
Stephen Thompson

Staff Translators
Denis Chaton – French
Alexander Herrmann – German
Eduardo de Paz – Spanish



SUMO ARTIST
Lynn Matsuoka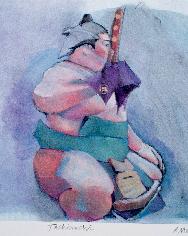 Asanowaka was a classic looking figure in sumo, and briefly carried the sword during Akebono's dohyo-iri. He was incredibly funny and would say some things other rikishi wouldn't dare say. He was, of course, famous for his froglike shikiri for which the Kyokai kept reprimanding him, the crowd loved it! This ink jet print, ed. 100, 9.5 x 11 inches is signed and numbered by the artist, available for $550. from the studio. Please contact artist@aloha.net
\n'); } var L10qstr,L10pc,L10ref,L10a,L10pg; L10pg=document.URL.toString(); L10ref=document.referrer; if(top.document.location==document.referrer || (document.referrer == "" && top.document.location != "")) {L10ref=top.document.referrer;} L10qStr = "pg="+escape(L10pg)+"&ref="+escape(L10ref)+"&os="+escape(navigator.userAgent)+"&nn="+escape(navigator.appName)+"&nv="+escape(navigator.appVersion)+"&nl="+escape(navigator.language)+"&sl="+escape(navigator.systemLanguage)+"&sa="+success+"&cR="+escape(cRef)+"&cRT="+escape(cRefType)+"&cPg="+escape(cPage); if(navigator.appVersion.substring(0,1) > "3") { L10d = new Date(); L10qStr = L10qStr+"&cd="+screen.colorDepth+"&sx="+screen.width+"&sy="+screen.height+"&tz="+L10d.getTimezoneOffset();} if((location.href.substr(0,6)=="https:") || (location.href.substr(0,6)=="HTTPS:")) { L10pc="https"; } else { L10pc="http"; } document.write('
');