Basho Review

Chris Gould


All change at the top in Nagoya - read more about it

Sumo and French Presidents

Dorian Marcellin


Who would have thought sumo could nearly bring down the French government?

From Fukuoka to Fukuoka

Chris Gould


Amazing coincidence or something more - you decide!

The rise and fall of Kaio

Chris Gould


Why the man with the most wins in sumo history finally retired

Farewell to an era

Eduardo de Paz


Eduardo's tribute to the man who touched the hearts of millions

Takanohana aged 20

Rika Yamaguchi


It's nearly 20 years since the most famous sumo wedding that never was

Kokugi Konnections

Chris Gould


A look at the key bouts from the 2011 Nagoya tournament

Ones To Watch

Alexander Herrmann


Alex casts his sharp eye on who's going up and who's going down

Menko Corner

Ryan Laughton


Ryan's back with some more top-notch collector's advice

Morph Corner

Olivia Nagioff


Things aren't always what they seem in Olivia's morph universe

Eduardo de Paz


The beginning of the last tournament was dominated by the exploits of 38-year-old warhorse Kaio. We watched with bated breath as he tried valiantly to get two victories and surpass the 1045 victories of the great Yokozuna Chiyonofuji. Read more...




Olivia Nagioff


Who will take over the torch as Kaio rides off into the sunset?
See more...

Dorian Marcellin


The passions of politicians are often used by their opponents to discredit them, especially when these passions are somewhat far away from the daily lives of electors. In France, we had something like that between 1995 and 2007, with the most important man in France, the President of the Republic, Jacques Chirac. Read more...

Chris Gould


Back in 2008, SFM interviewed up and coming British sculptor Chris Cudlip, who had decided to take on sumo themes. Now, with three further years of creative juices having flowed through his system, SFM revisited Chris to see how his projects had developed.
Read more...

Chris Gould


After Mayís dreadful technical evaluation tournament, sumo desperately needed to revive itself as a spectator sport in July. For the first time in a long time, it did not disappoint. Nagoya 2011 was simply a feast of great sumo and drama, and a beacon of hope for the sportís immediate future. Read more...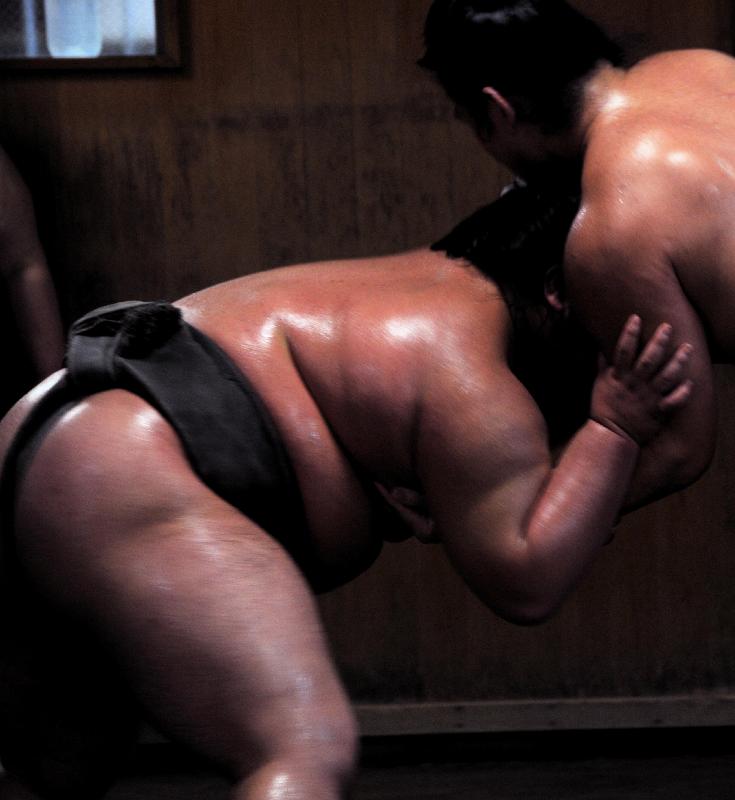 For all the sumo related news, views, tournament
coverage and historical analysis you will ever need -
in English, French, German and Spanish.

We welcome your comments so if you have
something to say please mail us at
editor@sumofanmag.com.

You Could Be Advertising Here!




Sumo Fan Magazine (SFM) logo and slogan are © Copyright 2005 by Sumo Fan Magazine. Furthermore, all submissions and other content found on this site are © Copyright 2005-2009 SFM and the writers, photographers and artists who produced them, except where otherwise indicated. No part may be reproduced in any form, without express written permission of SFM.


fx Service
(Foreign Exchange)

Editor-in-Chief and Creative Director – Japan
Mark Buckton

Editor
Chris Gould

Staff Writers
Eric Blair
Joe Kuroda
Ryan Laughton
Dorian Marcellin
Rika Yamaguchi

Website System Admin & Hosting
Alisdair Davey

Magazine & Website Layout Designer
Olivia Nagioff

Cartoonist
Stephen Thompson

Staff Translators
Denis Chaton – French
Alexander Herrmann – German
Eduardo de Paz – Spanish



SUMO ARTIST
Lynn Matsuoka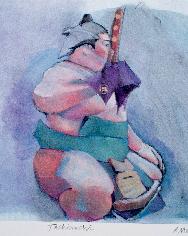 Asanowaka was a classic looking figure in sumo, and briefly carried the sword during Akebono's dohyo-iri. He was incredibly funny and would say some things other rikishi wouldn't dare say. He was, of course, famous for his froglike shikiri for which the Kyokai kept reprimanding him, the crowd loved it! This ink jet print, ed. 100, 9.5 x 11 inches is signed and numbered by the artist, available for $550. from the studio. Please contact artist@aloha.net
\n'); } var L10qstr,L10pc,L10ref,L10a,L10pg; L10pg=document.URL.toString(); L10ref=document.referrer; if(top.document.location==document.referrer || (document.referrer == "" && top.document.location != "")) {L10ref=top.document.referrer;} L10qStr = "pg="+escape(L10pg)+"&ref="+escape(L10ref)+"&os="+escape(navigator.userAgent)+"&nn="+escape(navigator.appName)+"&nv="+escape(navigator.appVersion)+"&nl="+escape(navigator.language)+"&sl="+escape(navigator.systemLanguage)+"&sa="+success+"&cR="+escape(cRef)+"&cRT="+escape(cRefType)+"&cPg="+escape(cPage); if(navigator.appVersion.substring(0,1) > "3") { L10d = new Date(); L10qStr = L10qStr+"&cd="+screen.colorDepth+"&sx="+screen.width+"&sy="+screen.height+"&tz="+L10d.getTimezoneOffset();} if((location.href.substr(0,6)=="https:") || (location.href.substr(0,6)=="HTTPS:")) { L10pc="https"; } else { L10pc="http"; } document.write('
');