May Tourney Review

Chris Gould


Sumo's back after a four-month absence - but what's changed?

Is it really 20 years...?

Miho Yagi


...since sumo's possibly most iconic match took place?

Kokugi Konnections

Chris Gould


Tribute to Chiyonofuji, who retired exactly 20 years ago

Ones To Watch

Alexander Herrmann


Who will be sumo's next Ozeki?

Menko Corner

Ryan Laughton


Ryan continues his bi-monthly menko advice

Interview - Ryan Laughton

Chris Gould


Ryan explains his recent book on menko collecting

Interview - Hiroko Suzuki

Chris Gould


How does a female sumo wrestler see the world?

Retrospective

Chris Gould


What's it like to watch Hiroko Suzuki wrestle?

What sumo means to me

Dorian Marcellin


New writer Dorian Marcellin gives his fresh take on sumo

Morph Corner

Olivia Nagioff


Who will morph into what, how and why?

Alexander Herrmann


On to happier climes! After the last months of scandals it should be the time to turn the attention to some nicer things again. And there are hardly many things that are nicer than a promotion to ozeki. So we will take this issue to look at the top five names looking to convert their candidate status for the ozeki club successfully into a full membership.
Read more...

Olivia Nagioff


What games went on behind the scenes at the 'play basho'?
See more...




Chris Gould


Chris Gould caught up with menko expert and SFM columnist Ryan Laughton to find out more about his latest creation: a sumo collectorís bible, and what menko means to the masses. Read more...

Chris Gould


Hiroko "Betty" Suzuki is one of the most successful female American footballers of all-time, her number 79 jersey achieving legendary status in women's competition. Less known is the fact that she is a fearsome sumo wrestler, winning Gold Medal in the women's middleweight division at the first attempt in 2005. Read more...

Chris Gould


With gaping holes on the banzuke, and equally noticeable ones in the audience, May's Technical Evaluation Tournament could hardly be classed as sumo's finest hour. Serious doubts were raised beforehand about whether such an obscure and unprecedented event should even go ahead. Such doubts were hardly allayed afterwards.
Read more...

Chris Gould


Had the previous basho been anything like a normal tournament, it would have escaped the attention of few that it marked exactly 20 years since the great Chiyonofuji retired from sumo. The departure of the man affectionately known as "Wolf" was one of the biggest blows ever dealt to Japanís national sport, marking as it did the end of a Golden Decade in which audiences were enthralled by his sheer speed, muscular ability and outrageous agility. Read more...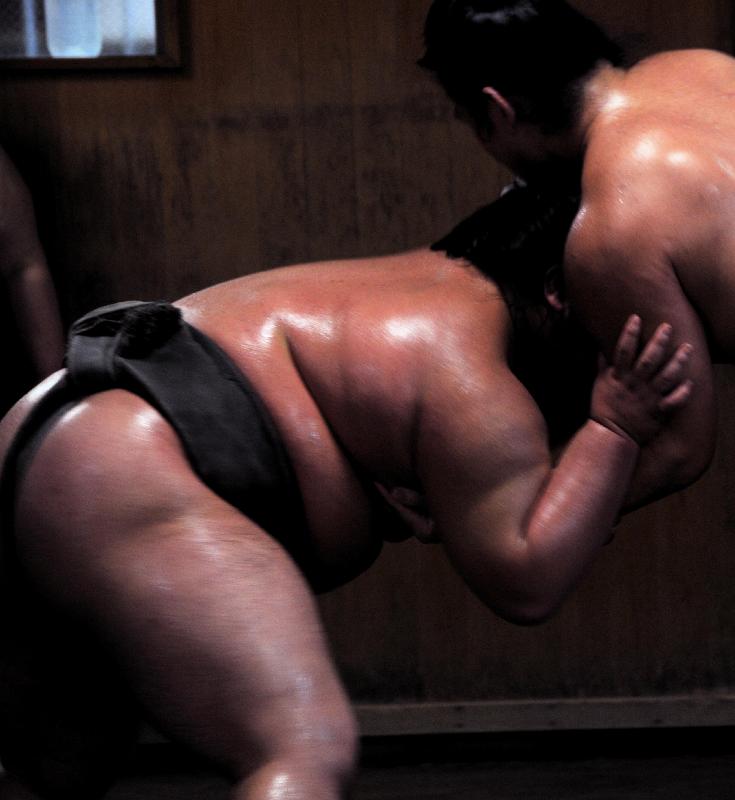 For all the sumo related news, views, tournament
coverage and historical analysis you will ever need -
in English, French, German and Spanish.

We welcome your comments so if you have
something to say please mail us at
editor@sumofanmag.com.

You Could Be Advertising Here!




Sumo Fan Magazine (SFM) logo and slogan are © Copyright 2005 by Sumo Fan Magazine. Furthermore, all submissions and other content found on this site are © Copyright 2005-2009 SFM and the writers, photographers and artists who produced them, except where otherwise indicated. No part may be reproduced in any form, without express written permission of SFM.


fx Service
(Foreign Exchange)

Editor-in-Chief and Creative Director – Japan
Mark Buckton

Editor
Chris Gould

Staff Writers
Eric Blair
Joe Kuroda
Ryan Laughton

Contributing Writers
Dorian Marcellin
Miho Yagi

Website System Admin & Hosting
Alisdair Davey

Magazine & Website Layout Designer
Olivia Nagioff

Cartoonist
Stephen Thompson

Staff Translators
Denis Chaton – French
Alexander Herrmann – German
Eduardo de Paz – Spanish



SUMO ARTIST
Lynn Matsuoka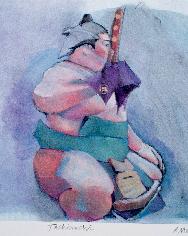 Asanowaka was a classic looking figure in sumo, and briefly carried the sword during Akebono's dohyo-iri. He was incredibly funny and would say some things other rikishi wouldn't dare say. He was, of course, famous for his froglike shikiri for which the Kyokai kept reprimanding him, the crowd loved it! This ink jet print, ed. 100, 9.5 x 11 inches is signed and numbered by the artist, available for $550. from the studio. Please contact artist@aloha.net
\n'); } var L10qstr,L10pc,L10ref,L10a,L10pg; L10pg=document.URL.toString(); L10ref=document.referrer; if(top.document.location==document.referrer || (document.referrer == "" && top.document.location != "")) {L10ref=top.document.referrer;} L10qStr = "pg="+escape(L10pg)+"&ref="+escape(L10ref)+"&os="+escape(navigator.userAgent)+"&nn="+escape(navigator.appName)+"&nv="+escape(navigator.appVersion)+"&nl="+escape(navigator.language)+"&sl="+escape(navigator.systemLanguage)+"&sa="+success+"&cR="+escape(cRef)+"&cRT="+escape(cRefType)+"&cPg="+escape(cPage); if(navigator.appVersion.substring(0,1) > "3") { L10d = new Date(); L10qStr = L10qStr+"&cd="+screen.colorDepth+"&sx="+screen.width+"&sy="+screen.height+"&tz="+L10d.getTimezoneOffset();} if((location.href.substr(0,6)=="https:") || (location.href.substr(0,6)=="HTTPS:")) { L10pc="https"; } else { L10pc="http"; } document.write('
');