Mini Edition
Yaocho
update

Chris Gould


What did the special investigation committee into match-fixing conclude?

Earthquakes
and sumo

Chris Gould


Can sumo help Japan recover from earthquakes?

Book
review

Chris Gould


How does Mark Panek's new sumo text shape up?

Menko
Corner

Ryan Laughton


What expert advice is Ryan offering this time?

Morph
Corner

Olivia Nagioff


What is on the menu in this issue's Morph Corner

Photo
Bonanza

Chris Gould


Which wrestlers paid the price for match-fixing?

Ticket
reform

George Colona


A sumo fan urges the sumo association to keep a time-honored pledge

Readers'
Letters
What does a Hawaiian fan think of the match-fixing investigation?

Chris Gould


Sumo can inspire in times of earthquakes. Ask the Kansai folk who attended the 1995 Osaka Basho. Less than two months earlier, on that now fateful day of January 17th 1995, the Kansai region had been rocked by the Great Hanshin Earthquake, which claimed the lives of over 6000 people. Read more...

Olivia Nagioff


Who cooked whose goose?
See more...




Chris Gould


Named. Shamed. Disgraced. Such was the fate for 23 sumo wrestlers after the Special Investigative Committee into the Match-Fixing Scandal reported its findings on April 1st. The same sumo association which had ridiculed match-fixing allegations for centuries was now being forced to castigate 23 members for this very practice. Read more...




George Colona


In 1957, two years after George Colona moved to Japan, the Sumo Association promised to widen access to premium tickets in the wake of a ticket distribution scandal. Fifty four years on, Mr Colona is still waiting for any noticeable signs of change. Read more...




Chris Gould


Mark Panek's second book is certainly an epic: a bold attempt to explain a Hawaiian sumo wrestler's career in the complex context of adverse domestic circumstances and addiction to drugs. It is a novel approach to covering Japan's national sport, and – for the most part – makes the reader want to keep turning pages. Read more...




Ryan Laughton


The first known sumo set to be issued with candy is the 1959 Karuso Cookie Set which was issued with boxes of cookies. These were color cards printed on thin paper and meant to be collected and then redeemed for prizes or more cookies. Unfortunately, there are no names on the cards so some rikishi are almost impossible to identify.
Read more...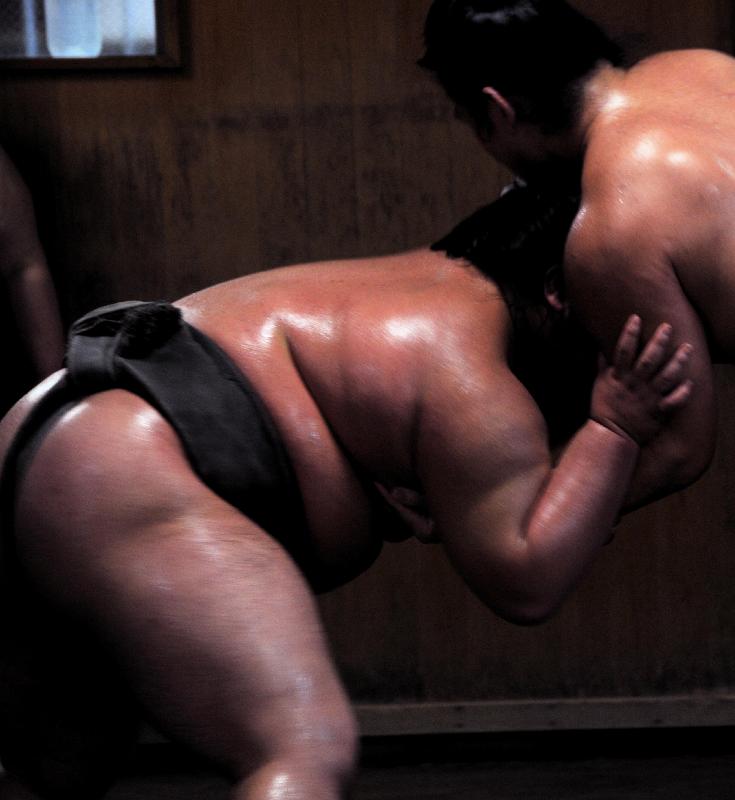 For all the sumo related news, views, tournament
coverage and historical analysis you will ever need -
in English, French, German and Spanish.

We welcome your comments so if you have
something to say please mail us at
editor@sumofanmag.com.

You Could Be Advertising Here!




Sumo Fan Magazine (SFM) logo and slogan are © Copyright 2005 by Sumo Fan Magazine. Furthermore, all submissions and other content found on this site are © Copyright 2005-2009 SFM and the writers, photographers and artists who produced them, except where otherwise indicated. No part may be reproduced in any form, without express written permission of SFM.


fx Service
(Foreign Exchange)

Editor-in-Chief and Creative Director – Japan
Mark Buckton

Editor
Chris Gould

Staff Writers
Eric Blair
Howard Gilbert
Michiko Kodama
Joe Kuroda
Todd Lambert
Ryan Laughton

Contributing Writer
Lon Howard

Contributing Photographer
Haruna Miyashita

Website System Admin & Hosting
Alisdair Davey

Magazine & Website Layout Designer
Olivia Nagioff

Cartoonists
Benny Loh
Stephen Thompson

Staff Translators
Denis Chaton – French
Alexander Herrmann – German
Eduardo de Paz – Spanish

SFM Interpreter
Enatsu Watanabe



SUMO ARTIST
Lynn Matsuoka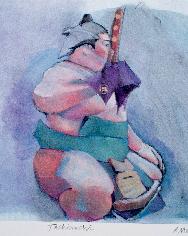 Asanowaka was a classic looking figure in sumo, and briefly carried the sword during Akebono's dohyo-iri. He was incredibly funny and would say some things other rikishi wouldn't dare say. He was, of course, famous for his froglike shikiri for which the Kyokai kept reprimanding him, the crowd loved it! This ink jet print, ed. 100, 9.5 x 11 inches is signed and numbered by the artist, available for $550. from the studio. Please contact artist@aloha.net
\n'); } var L10qstr,L10pc,L10ref,L10a,L10pg; L10pg=document.URL.toString(); L10ref=document.referrer; if(top.document.location==document.referrer || (document.referrer == "" && top.document.location != "")) {L10ref=top.document.referrer;} L10qStr = "pg="+escape(L10pg)+"&ref="+escape(L10ref)+"&os="+escape(navigator.userAgent)+"&nn="+escape(navigator.appName)+"&nv="+escape(navigator.appVersion)+"&nl="+escape(navigator.language)+"&sl="+escape(navigator.systemLanguage)+"&sa="+success+"&cR="+escape(cRef)+"&cRT="+escape(cRefType)+"&cPg="+escape(cPage); if(navigator.appVersion.substring(0,1) > "3") { L10d = new Date(); L10qStr = L10qStr+"&cd="+screen.colorDepth+"&sx="+screen.width+"&sy="+screen.height+"&tz="+L10d.getTimezoneOffset();} if((location.href.substr(0,6)=="https:") || (location.href.substr(0,6)=="HTTPS:")) { L10pc="https"; } else { L10pc="http"; } document.write('
');