Review of the Year

Chris Gould


How did the first year of the new decade re-shape sumo?

Rikishi of Old

Joe Kuroda


How did the career of the great Tanikaze end?

Kyushu Basho Review

Chris Gould


Did the sumo wrestlers save their best 'til last?

Ones To Watch

Alexander Herrmann


Which wrestlers find themselves in unfamiliar territory?

Eric Evaluates

Eric Blair


What advice does Eric have for sumo fans?

Menko Corner

Ryan Laughton


What collectors' tips does Ryan have this time?

Kokugi Konnections

Chris Gould


Exactly how good was Kaio in his youth?

Morph Corner

Olivia Nagioff


Who will be transformed beyond recognition?

Chris Gould


On the middle Sunday of the November tournament, Japan's state television channel NHK chose to screen a brief 'highlights of the year' segment. In truth, it was laughably embarrassing. Most of it consisted of wrestlers tearfully bowing in front of cameras and saying 'sorry' for various misdemeanors. The first year of the new decade will certainly have some lasting consequences for Japan's national sport.
Read more...

Olivia Nagioff


How can you tell when the gyoji is really enjoying himself?
See more...

Alexander Herrmann


The rikishi in this issue's column have all produced some kind of 'What the heck!? moment' during Kyushu Basho 2010. Two of them will be mentioned for their unexpectedly good performances. Four of them will be mentioned because they have sort of been forgotten after their recent decline and their seemingly hopeless struggles for a return to higher banzuke regions. Read more...

Ryan Laughton


It's hard for kids today to believe that there used to be a time without television and families would gather around the radio for evening entertainment. Such was the family life in the United States and Japan in the 1930s and 1940s. While attending a live sumo match was a rare treat for most Japanese, listening to the matches on the radio was commonplace throughout most households in the 1930s and 1940s.
Read more...




Chris Gould


He keeps doing it again and again! Just when you think Kaio is dead and buried, or at least within a whisker of retirement, the steely veteran goes on a spectacular winning run. In fact, not since 2003 has he posted a negative score over 15 full days. And he appears to be getting stronger with age: six successive 8-7s in 2009 have been followed by a couple of 9-6s and a 12-3 in 2010. This issue's Kokugi Konnections focuses on Kaio's finest matches. Read more...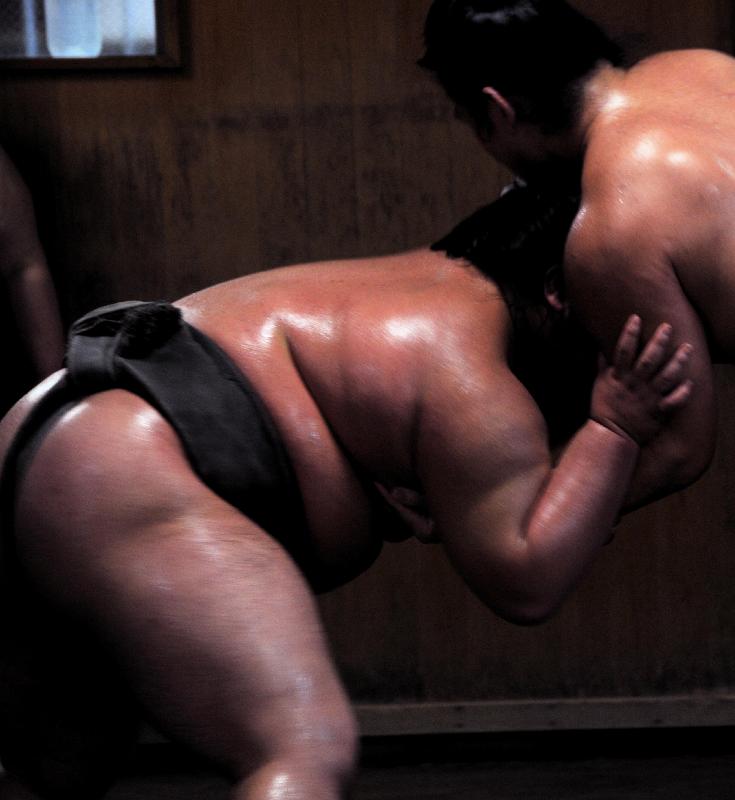 For all the sumo related news, views, tournament
coverage and historical analysis you will ever need -
in English, French, German and Spanish.

We welcome your comments so if you have
something to say please mail us at
editor@sumofanmag.com.

You Could Be Advertising Here!




Sumo Fan Magazine (SFM) logo and slogan are © Copyright 2005 by Sumo Fan Magazine. Furthermore, all submissions and other content found on this site are © Copyright 2005-2009 SFM and the writers, photographers and artists who produced them, except where otherwise indicated. No part may be reproduced in any form, without express written permission of SFM.


fx Service
(Foreign Exchange)

Editor-in-Chief and Creative Director – Japan
Mark Buckton

Editor
Chris Gould

Staff Writers
Eric Blair
Howard Gilbert
Michiko Kodama
Joe Kuroda
Todd Lambert
Ryan Laughton

Contributing Writer
Lon Howard

Contributing Photographer
Haruna Miyashita

Website System Admin & Hosting
Alisdair Davey

Magazine & Website Layout Designer
Olivia Nagioff

Cartoonists
Benny Loh
Stephen Thompson

Staff Translators
Denis Chaton – French
Alexander Herrmann – German
Eduardo de Paz – Spanish

SFM Interpreter
Enatsu Watanabe



SUMO ARTIST
Lynn Matsuoka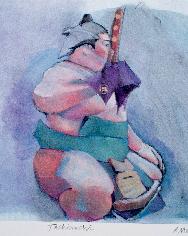 Asanowaka was a classic looking figure in sumo, and briefly carried the sword during Akebono's dohyo-iri. He was incredibly funny and would say some things other rikishi wouldn't dare say. He was, of course, famous for his froglike shikiri for which the Kyokai kept reprimanding him, the crowd loved it! This ink jet print, ed. 100, 9.5 x 11 inches is signed and numbered by the artist, available for $550. from the studio. Please contact artist@aloha.net
\n'); } var L10qstr,L10pc,L10ref,L10a,L10pg; L10pg=document.URL.toString(); L10ref=document.referrer; if(top.document.location==document.referrer || (document.referrer == "" && top.document.location != "")) {L10ref=top.document.referrer;} L10qStr = "pg="+escape(L10pg)+"&ref="+escape(L10ref)+"&os="+escape(navigator.userAgent)+"&nn="+escape(navigator.appName)+"&nv="+escape(navigator.appVersion)+"&nl="+escape(navigator.language)+"&sl="+escape(navigator.systemLanguage)+"&sa="+success+"&cR="+escape(cRef)+"&cRT="+escape(cRefType)+"&cPg="+escape(cPage); if(navigator.appVersion.substring(0,1) > "3") { L10d = new Date(); L10qStr = L10qStr+"&cd="+screen.colorDepth+"&sx="+screen.width+"&sy="+screen.height+"&tz="+L10d.getTimezoneOffset();} if((location.href.substr(0,6)=="https:") || (location.href.substr(0,6)=="HTTPS:")) { L10pc="https"; } else { L10pc="http"; } document.write('
');