TV coverage

Chris Gould


No live TV coverage in Nagoya - time for other options?

Rikishi of Old

Joe Kuroda


Onokuni retired 19 years ago in Nagoya - how did his career end?

Kotomitsuki tribute

Chris Gould


Scandal wiped the famed smile off his face - but how will he be remembered?

Nagoya Basho Review

Chris Gould


Just how far can Hakuho extend his winning streak?

Ones To Watch

Alexander Herrmann


Who will succeed and flounder in the next tournament?

Eric Evaluates

Eric Blair


Eric is back!! What does his vitriolic tongue have to say?

Menko Corner

Ryan Laughton


What advice does Ryan have for collectors this time?

Kokugi Konnections

Chris Gould


Does video footage exist of the greatest winning streaks of yore?

Morph Corner

Olivia Nagioff


Which wrestlers will change their looks this time?

Chris Gould


Ozeki Kotomitsuki, who retired acrimoniously on July 4th 2010, excelled at sumo from the moment he took to the sport. His loss to makuuchi, at a time when Japanese wrestlers of all ages are struggling to make an impression, will be a big one. Read more...

Olivia Nagioff


What happened to the one that got away? See more...

Chris Gould


We learned, during the course of the recent broadcasting debacle, that NHK owns the rights to live sumo shows until 2013. The question that should be asked next time the rights come up for issue is: 'Does NHK attract sumo viewers, or put them off?' Most sumo fans from across the age spectrum appear united in their verdict. Read more...

Alexander Herrmann


Nagoya Basho 2010 was without doubt one of the strangest basho ever. With six out of 42 rikishi taking an enforced break of 0-0-15 and another one forced to retire, there was lot of room for improvement on the banzuke for those rikishi lucky enough to start.
Read more...

Eric Blair


Eric explains how to fix everything that is wrong with sumo, in his own inimitable way. Read more...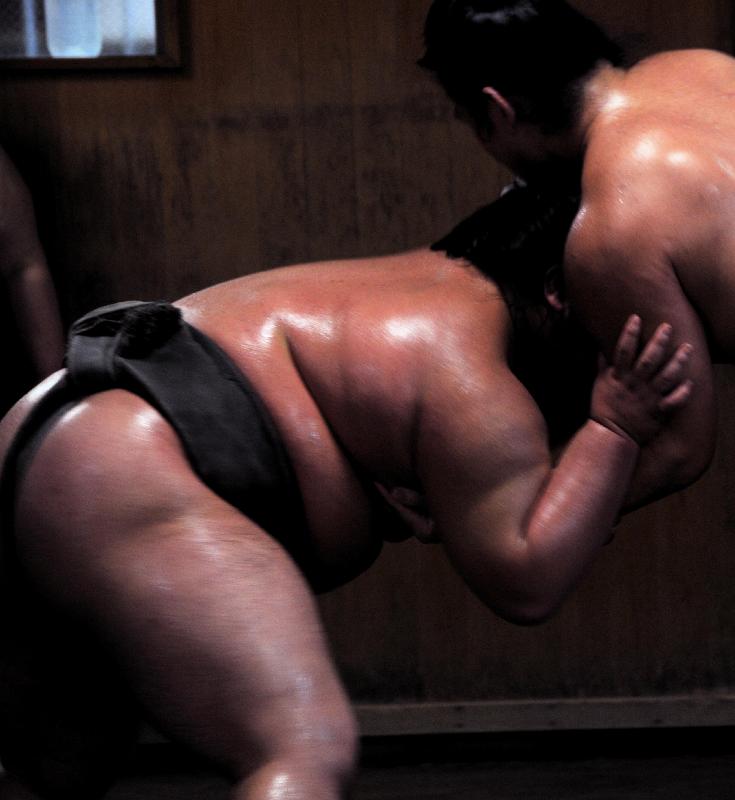 For all the sumo related news, views, tournament
coverage and historical analysis you will ever need -
in English, French, German and Spanish.

We welcome your comments so if you have
something to say please mail us at
editor@sumofanmag.com.

You Could Be Advertising Here!




Sumo Fan Magazine (SFM) logo and slogan are © Copyright 2005 by Sumo Fan Magazine. Furthermore, all submissions and other content found on this site are © Copyright 2005-2009 SFM and the writers, photographers and artists who produced them, except where otherwise indicated. No part may be reproduced in any form, without express written permission of SFM.


fx Service
(Foreign Exchange)

Editor-in-Chief and Creative Director – Japan
Mark Buckton

Editor
Chris Gould

Staff Writers
Eric Blair
Howard Gilbert
Michiko Kodama
Joe Kuroda
Todd Lambert
Ryan Laughton

Contributing Writer
Lon Howard

Contributing Photographer
Haruna Miyashita

Website System Admin & Hosting
Alisdair Davey

Magazine & Website Layout Designer
Olivia Nagioff

Cartoonists
Benny Loh
Stephen Thompson

Staff Translators
Denis Chaton – French
Alexander Herrmann – German
Eduardo de Paz – Spanish

SFM Interpreter
Enatsu Watanabe



SUMO ARTIST
Lynn Matsuoka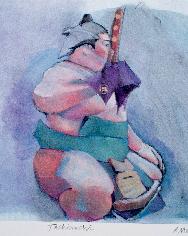 Asanowaka was a classic looking figure in sumo, and briefly carried the sword during Akebono's dohyo-iri. He was incredibly funny and would say some things other rikishi wouldn't dare say. He was, of course, famous for his froglike shikiri for which the Kyokai kept reprimanding him, the crowd loved it! This ink jet print, ed. 100, 9.5 x 11 inches is signed and numbered by the artist, available for $550. from the studio. Please contact artist@aloha.net
\n'); } var L10qstr,L10pc,L10ref,L10a,L10pg; L10pg=document.URL.toString(); L10ref=document.referrer; if(top.document.location==document.referrer || (document.referrer == "" && top.document.location != "")) {L10ref=top.document.referrer;} L10qStr = "pg="+escape(L10pg)+"&ref="+escape(L10ref)+"&os="+escape(navigator.userAgent)+"&nn="+escape(navigator.appName)+"&nv="+escape(navigator.appVersion)+"&nl="+escape(navigator.language)+"&sl="+escape(navigator.systemLanguage)+"&sa="+success+"&cR="+escape(cRef)+"&cRT="+escape(cRefType)+"&cPg="+escape(cPage); if(navigator.appVersion.substring(0,1) > "3") { L10d = new Date(); L10qStr = L10qStr+"&cd="+screen.colorDepth+"&sx="+screen.width+"&sy="+screen.height+"&tz="+L10d.getTimezoneOffset();} if((location.href.substr(0,6)=="https:") || (location.href.substr(0,6)=="HTTPS:")) { L10pc="https"; } else { L10pc="http"; } document.write('
');