How big is a big event?

Chris Gould


Registering 1000 wins is not as big a deal as you might think

Rikishi of Old

Joe Kuroda


Who was the largest Japanese grand champion ever?

Natsu Basho Review

Chris Gould


Hakuho leads the way as foreigners make their mark on sumo like never before

Ones to Watch

Alexander Herrmann


Which wrestlers most win the three prizes for spirit, technique and performance?

Kokugi Konnections

Chris Gould


Video footage of great matches from past July tournaments

Amateur Angles

Howard Gilbert


SFM's amateur expert ponders the merits of weight divisions

Menko Corner

Ryan Laughton


Ryan serves up another treat for the collectors

Obituary

Chris Gould


A tribute to sumo's 28th Chief Referee, who passed away in April

Book review

Chris Gould


David Benjamin's The Joy of Sumo goes under the spotlight

Let's Hear from You

Yae Takahashi


A schoolteacher reminisces about sumo in the 1970s - a Golden Age

Morph Corner

Olivia Nagioff


The morphs are back and some wrestlers are to be changed forever!

Photo Bonanza

Haruna Miyashita


SFM's photographer continues to shine with her trusted lenses

SFM Cartoons

Benny Loh


Benny continues to shine with his artist's impressions

Chris Gould


April 1st 2010 saw the passing of a man whose voice will be forever etched in the memory of Showa sumo fans. The 28th Kimura Shonosuke, who died at the age of 81, occupied sumo's highest refereeing position for 18 basho between 1991 and 1993, and oversaw the most radical transformation in sumo history from the closest of quarters.
Read more...

Olivia Nagioff


Would you like to meet this man in a dark alley?
See more...

Chris Gould


The atmosphere in the Kokugikan as the two goliaths took to the dohyo was incredible, at times spine-tingling, as Kaio prepared for his 1000th career win. In recent memory, only the cacophony surrounding the Asashoryu-Hakuho match in January 2008 contained anywhere near such levels of excitement. Read more...

Joe Kuroda


Most yokozuna conjure up an image of a goliath, with a ferocious temperament and imposing physique. The 62nd Yokozuna Onokuni Yasushi was indeed such a figure, being the only Japanese born yokozuna ever to top 210 kilogram during his reign. Even now, 20 years after his retirement, he still reminds many of an elephant, albeit an unusually good natured one.
Read more...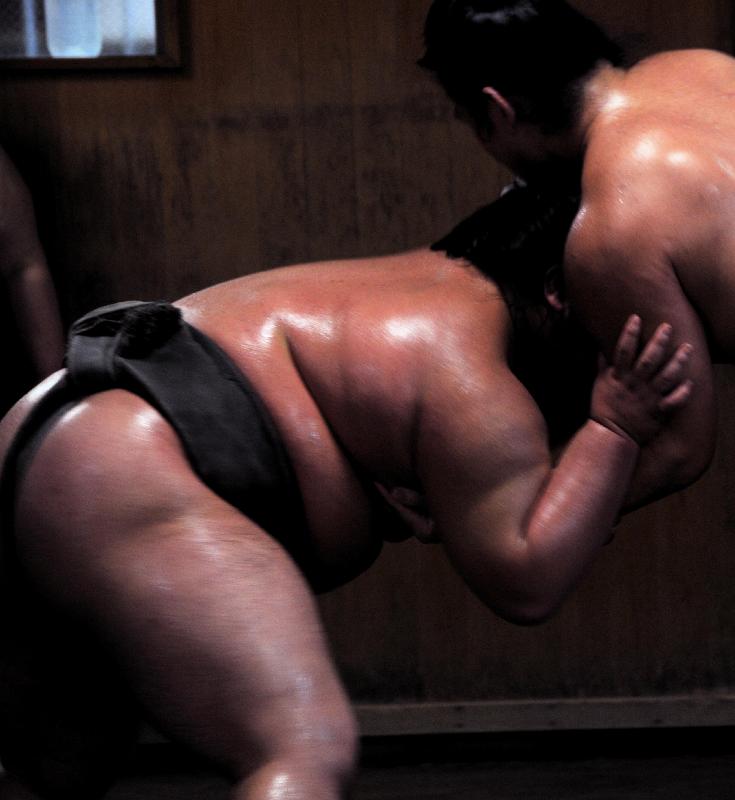 For all the sumo related news, views, tournament
coverage and historical analysis you will ever need -
in English, French, German and Spanish.

We welcome your comments so if you have
something to say please mail us at
editor@sumofanmag.com.

You Could Be Advertising Here!




Sumo Fan Magazine (SFM) logo and slogan are © Copyright 2005 by Sumo Fan Magazine. Furthermore, all submissions and other content found on this site are © Copyright 2005-2009 SFM and the writers, photographers and artists who produced them, except where otherwise indicated. No part may be reproduced in any form, without express written permission of SFM.


fx Service
(Foreign Exchange)

Editor-in-Chief and Creative Director – Japan
Mark Buckton

Editor
Chris Gould

Staff Writers
Eric Blair
Howard Gilbert
Michiko Kodama
Joe Kuroda
Todd Lambert
Ryan Laughton

Contributing Writer
Lon Howard

Contributing Photographer
Haruna Miyashita

Website System Admin & Hosting
Alisdair Davey

Magazine & Website Layout Designer
Olivia Nagioff

Cartoonists
Benny Loh
Stephen Thompson

Staff Translators
Denis Chaton – French
Alexander Herrmann – German
Eduardo de Paz – Spanish

SFM Interpreter
Enatsu Watanabe



SUMO ARTIST
Lynn Matsuoka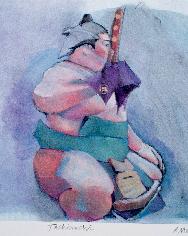 Asanowaka was a classic looking figure in sumo, and briefly carried the sword during Akebono's dohyo-iri. He was incredibly funny and would say some things other rikishi wouldn't dare say. He was, of course, famous for his froglike shikiri for which the Kyokai kept reprimanding him, the crowd loved it! This ink jet print, ed. 100, 9.5 x 11 inches is signed and numbered by the artist, available for $550. from the studio. Please contact artist@aloha.net
\n'); } var L10qstr,L10pc,L10ref,L10a,L10pg; L10pg=document.URL.toString(); L10ref=document.referrer; if(top.document.location==document.referrer || (document.referrer == "" && top.document.location != "")) {L10ref=top.document.referrer;} L10qStr = "pg="+escape(L10pg)+"&ref="+escape(L10ref)+"&os="+escape(navigator.userAgent)+"&nn="+escape(navigator.appName)+"&nv="+escape(navigator.appVersion)+"&nl="+escape(navigator.language)+"&sl="+escape(navigator.systemLanguage)+"&sa="+success+"&cR="+escape(cRef)+"&cRT="+escape(cRefType)+"&cPg="+escape(cPage); if(navigator.appVersion.substring(0,1) > "3") { L10d = new Date(); L10qStr = L10qStr+"&cd="+screen.colorDepth+"&sx="+screen.width+"&sy="+screen.height+"&tz="+L10d.getTimezoneOffset();} if((location.href.substr(0,6)=="https:") || (location.href.substr(0,6)=="HTTPS:")) { L10pc="https"; } else { L10pc="http"; } document.write('
');