Asashoryu retrospective

Chris Gould


His impact on sumo was phenomenal. Here's why

Kitazakura retirement

Chris Gould


Click here for the story of a real legend

Rikishi of Old

Joe Kuroda


Futahaguro's career ends in one of sumo's biggest scandals

Foreigner question

Chris Gould


Does sumo need foreigners?

Haru Basho Review

Chris Gould


Life after Asashoryu: Sumo's new champion is…..?

Ones To Watch

Alexander Herrmann


Who will fight at career-high ranks in May?

Menko Corner

Ryan Laughton


Ryan offers more advice for the collectors: BB menko

Amateur Angles

Howard Gilbert


Howard provides his latest take on the amateur scene

Kokugi Konnections

Chris Gould


Internet video action featuring a 185-kilogram powerhouse

Let's Hear From You

Gaiun


What made Gaiun become a sumo fan?

Morph Corner

Olivia Nagioff


What is Olivia planning this time for morph treatment?

Photo Bonanza

Haruna Miyashita


Haru takes her trusted lens to the April Sumo Festival at Yasukuni Shrine

SFM Cartoons

Benny Loh


Benny offers this issue's artistic take on the sumo world

Chris Gould


The rise to prominence of Baruto, Europe's second ozeki, has been filled with dramatic plot-twists. Two years ago, it seemed that a persistent knee problem would render his ascent up the ranks impossible. But the Estonian giant has overcome his setbacks in spectacular fashion, consistently treating his growing army of fans to an entertaining brand of power sumo. Read more...

Olivia Nagioff


What is Takamisakari's worst nightmare? See more...

Chris Gould


On the 3rd day of Osaka 2010, three weeks before the beautiful blooming season of Japanese Cherry Blossom, the man known as sumo's Cherry Blossom called time on a staggering 23-year-long wrestling career. Kitazakura, the veteran whose flamboyant pre-match antics brought joy to so many, will grace the sacred dohyo no more.
Read more...

Alexander Herrmann


No less than 13 sekitori (almost 20 per cent) were on a career-high rank in March. Eight of them even achieved kachi-koshi and will thus ascend to new career high ranks in May. Kitataiki's 10-5 will send him up to the joi-jin ranks from where he might face a yokozuna in competition for the first time.
Read more...

Chris Gould


Are foreigners good or bad for sumo? This is the essential question that the managers of Japan's national sport must answer – but seem forever unable to make up their minds. True, the last couple of months have done much to confuse them. Read more...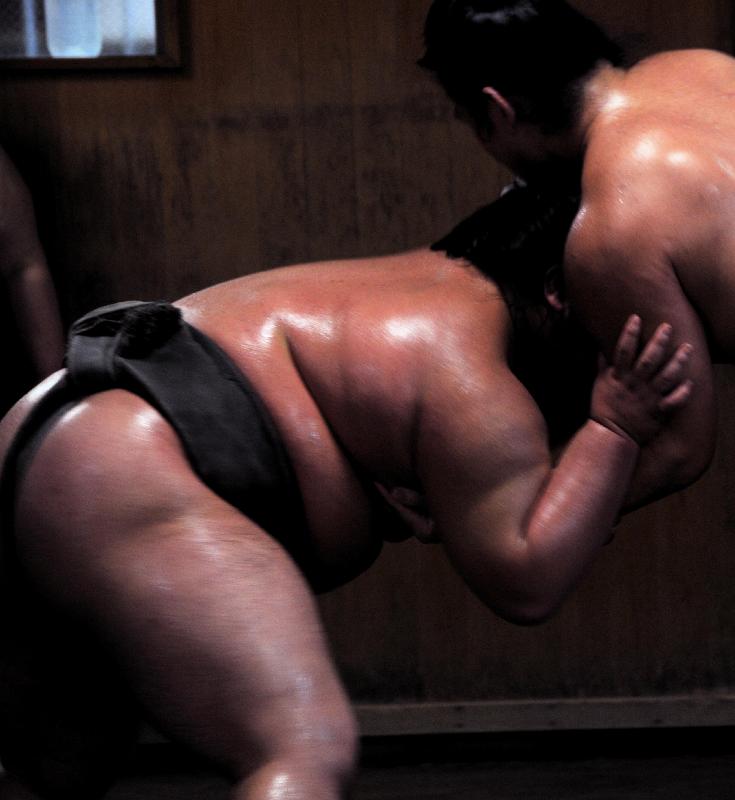 For all the sumo related news, views, tournament
coverage and historical analysis you will ever need -
in English, French, German and Spanish.

We welcome your comments so if you have
something to say please mail us at
editor@sumofanmag.com.

You Could Be Advertising Here!




Sumo Fan Magazine (SFM) logo and slogan are © Copyright 2005 by Sumo Fan Magazine. Furthermore, all submissions and other content found on this site are © Copyright 2005-2009 SFM and the writers, photographers and artists who produced them, except where otherwise indicated. No part may be reproduced in any form, without express written permission of SFM.


fx Service
(Foreign Exchange)

Editor-in-Chief and Creative Director – Japan
Mark Buckton

Editor
Chris Gould

Staff Writers
Eric Blair
Howard Gilbert
Michiko Kodama
Joe Kuroda
Todd Lambert
Ryan Laughton

Contributing Writer
Lon Howard

Contributing Photographer
Haruna Miyashita

Website System Admin & Hosting
Alisdair Davey

Magazine & Website Layout Designer
Olivia Nagioff

Cartoonists
Benny Loh
Stephen Thompson

Staff Translators
Denis Chaton – French
Alexander Herrmann – German
Eduardo de Paz – Spanish

SFM Interpreter
Enatsu Watanabe



SUMO ARTIST
Lynn Matsuoka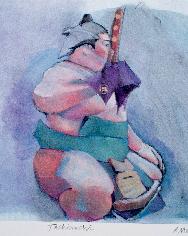 Asanowaka was a classic looking figure in sumo, and briefly carried the sword during Akebono's dohyo-iri. He was incredibly funny and would say some things other rikishi wouldn't dare say. He was, of course, famous for his froglike shikiri for which the Kyokai kept reprimanding him, the crowd loved it! This ink jet print, ed. 100, 9.5 x 11 inches is signed and numbered by the artist, available for $550. from the studio. Please contact artist@aloha.net
\n'); } var L10qstr,L10pc,L10ref,L10a,L10pg; L10pg=document.URL.toString(); L10ref=document.referrer; if(top.document.location==document.referrer || (document.referrer == "" && top.document.location != "")) {L10ref=top.document.referrer;} L10qStr = "pg="+escape(L10pg)+"&ref="+escape(L10ref)+"&os="+escape(navigator.userAgent)+"&nn="+escape(navigator.appName)+"&nv="+escape(navigator.appVersion)+"&nl="+escape(navigator.language)+"&sl="+escape(navigator.systemLanguage)+"&sa="+success+"&cR="+escape(cRef)+"&cRT="+escape(cRefType)+"&cPg="+escape(cPage); if(navigator.appVersion.substring(0,1) > "3") { L10d = new Date(); L10qStr = L10qStr+"&cd="+screen.colorDepth+"&sx="+screen.width+"&sy="+screen.height+"&tz="+L10d.getTimezoneOffset();} if((location.href.substr(0,6)=="https:") || (location.href.substr(0,6)=="HTTPS:")) { L10pc="https"; } else { L10pc="http"; } document.write('
');