Asashoryu Retirement

Chris Gould


Why will February 4th 2010 forever go down in sumo history?

Asashoryu Tribute

Chris Gould


A snapshot of just how good sumo's senior yokozuna was.

Vox Pops

Chris Gould


Divided opinions as the public give their views on Asashoryu's departure.

Chiyotaikai Retirement

Chris Gould


In case you've forgotten, sumo lost another big name in January.

Rijikai Elections

Chris Gould


Ex-Yokozuna Takanohana is now a Sumo Board Member after a bitter battle.

Uchidate Retirement

Chris Gould


Why the first female member of the Yokozuna Council will never be forgotten.

Nakamura Beya Year-End

Michiko Kodama


Ever wondered how sumo wrestlers celebrate the new year?

Hatsu Basho Review

Chris Gould


Asashoryu's triumphant swansong, plus perhaps the greatest ozeki escape ever.

Ones To Watch

Alexander Herrmann


Who will fill the holes at the top of the banzuke, and who will slide in Osaka?

Rikishi of Old

Joe Kuroda


The last yokozuna to lose his rank due to bad behaviour: Futahaguro Koji.

Menko Corner

Ryan Laughton


Ryan turns to H-series menko and some beautiful gold ink.

Amateur Angles

Howard Gilbert


Howard interviews Jesse Moerkerk, a Dutch sumo blogger with a fun story.

Kokugi Konnections

Chris Gould


It's 25 years since the current Kokugikan opened, and the heyday of Konishiki.

Morph Corner

Olivia Nagioff


Who will Olivia subject to humorous morphing treatment this time?

Photo Bonanza

Haruna Miyashita, Chris Gould, Michiko Kodama


The Hatsu basho, a new year party and chanko!, courtesy of Haru and Michiko.

SFM Cartoons

Benny Loh


Benny puts another artistic spin on the sumo world.

Asashoryu Special

Love him or hate him, you couldn't ignore him. This issue of SFM focuses on the retirement of Yokozuna Asashoryu.

Asashoryu tribute

gives an in-depth analysis of a special bout involving Asashoryu.

Asashoryu retirement

explains why his demise was inevitable, and

Vox Pops

reports some reactions of members of the Japanese public to the yokozuna's retirement.

Olivia Nagioff


Mrs Uchidate calls for harsher punishment. See more...

Michiko Kodama


One of the 54 sumo stables, Nakamura Beya, located in the Eastern part of Tokyo, hosts a pair of events at the end of each year – 'Chanko Day' and 'Omochi-tsuki'. In 2009, the party was given on December 20th, and luckily I was invited to attend. Read more...

Chris Gould


The inevitable consequence of Ozeki Chiyotaikai's retirement is that history will not be very kind to him. Chiyotaikai's final competitive match was the worst possible ending for him. His final opponent in competition was fellow fading-ozeki Kaio, the man to whom he will forever be compared – unfavourably. Read more...

Joe Kuroda


...Tatsunami oyakata (Sekiwake Annenyama Osamu), forwarded Futahaguro's resignation papers to the Kyokai without his knowledge or consent! There are unanswered questions surrounding the circumstances. The Japanese media, which made incessant attacks on him throughout, has kept repeating the same story ever since, even though new facts reveal Futahaguro may have been a victim rather than the perpetrator... Read more...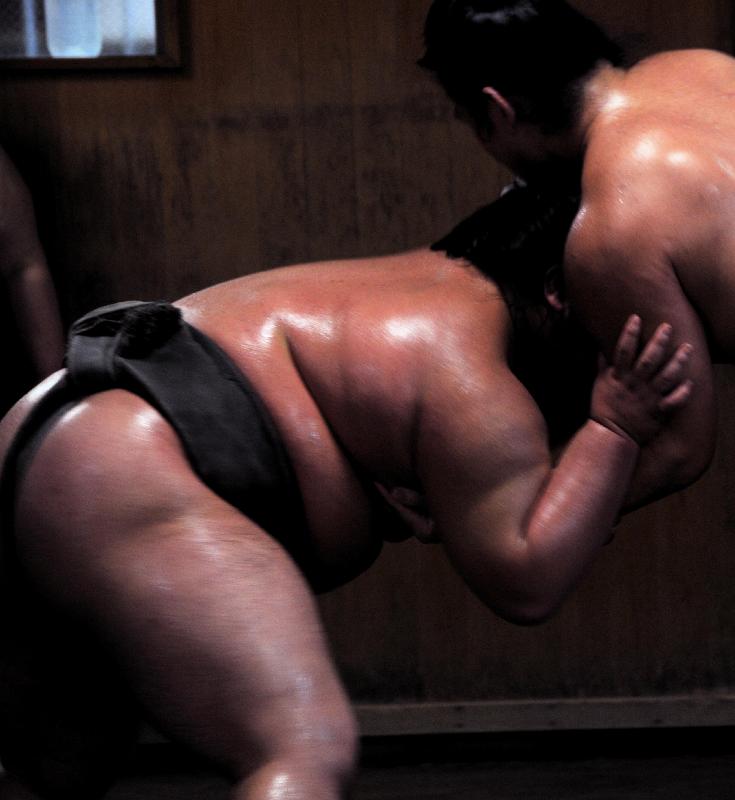 For all the sumo related news, views, tournament
coverage and historical analysis you will ever need -
in English, French, German and Spanish.

We welcome your comments so if you have
something to say please mail us at
editor@sumofanmag.com.

You Could Be Advertising Here!




Sumo Fan Magazine (SFM) logo and slogan are © Copyright 2005 by Sumo Fan Magazine. Furthermore, all submissions and other content found on this site are © Copyright 2005-2009 SFM and the writers, photographers and artists who produced them, except where otherwise indicated. No part may be reproduced in any form, without express written permission of SFM.


fx Service
(Foreign Exchange)

Editor-in-Chief and Creative Director – Japan
Mark Buckton

Editor
Chris Gould

Staff Writers
Eric Blair
Howard Gilbert
Michiko Kodama
Joe Kuroda
Todd Lambert
Ryan Laughton

Contributing Writer
Lon Howard

Contributing Photographer
Haruna Miyashita

Website System Admin & Hosting
Alisdair Davey

Magazine & Website Layout Designer
Olivia Nagioff

Cartoonists
Benny Loh
Stephen Thompson

Staff Translators
Denis Chaton – French
Alexander Herrmann – German
Eduardo de Paz – Spanish

SFM Interpreter
Enatsu Watanabe



SUMO ARTIST
Lynn Matsuoka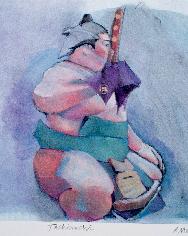 Asanowaka was a classic looking figure in sumo, and briefly carried the sword during Akebono's dohyo-iri. He was incredibly funny and would say some things other rikishi wouldn't dare say. He was, of course, famous for his froglike shikiri for which the Kyokai kept reprimanding him, the crowd loved it! This ink jet print, ed. 100, 9.5 x 11 inches is signed and numbered by the artist, available for $550. from the studio. Please contact artist@aloha.net
\n'); } var L10qstr,L10pc,L10ref,L10a,L10pg; L10pg=document.URL.toString(); L10ref=document.referrer; if(top.document.location==document.referrer || (document.referrer == "" && top.document.location != "")) {L10ref=top.document.referrer;} L10qStr = "pg="+escape(L10pg)+"&ref="+escape(L10ref)+"&os="+escape(navigator.userAgent)+"&nn="+escape(navigator.appName)+"&nv="+escape(navigator.appVersion)+"&nl="+escape(navigator.language)+"&sl="+escape(navigator.systemLanguage)+"&sa="+success+"&cR="+escape(cRef)+"&cRT="+escape(cRefType)+"&cPg="+escape(cPage); if(navigator.appVersion.substring(0,1) > "3") { L10d = new Date(); L10qStr = L10qStr+"&cd="+screen.colorDepth+"&sx="+screen.width+"&sy="+screen.height+"&tz="+L10d.getTimezoneOffset();} if((location.href.substr(0,6)=="https:") || (location.href.substr(0,6)=="HTTPS:")) { L10pc="https"; } else { L10pc="http"; } document.write('
');