Review of the Decade

Chris Gould


The most radical decade in sumo's history has just ended. SFM is the first publication to pay tribute.

Kyushu Basho Review

Chris Gould


An invincible yokozuna, an angry yokozuna, and some toiling ozeki. Read all about it here.

Ones To Watch

Alexander Herrmann


Alex makes his expert predictions about who will rise and fall in 2010.

Amateur Angles

Howard Gilbert


Howard provides the SFM official verdict on the cancelled World Championships in Estonia, and unearths some interesting contradictions.

Rikishi of Old

Joe Kuroda


While Tomozuna-beya sings the praises of Kaio today, it will always be fondly remembered for the 22nd yokozuna Tachiyama, who almost won 100 bouts in a row.

Naki-zumo
Part II

Michiko Kodama


Michiko continues looking at the various forms of sumo by visiting another 'Crying Sumo' festival.

How I became a sumo fan

Jean-Philippe Cabral


A French amateur sumo wrestler reveals what it's like to actually compete in an amateur tournament.

Menko Corner

Ryan Laughton


Ryan continues his analysis of the various types of menko available for collection.

Kokugi Konnections

Chris Gould


KK marks the end of 2009 by asking: Which makuuchi contest was Match of the Decade?

Morph Corner

Olivia Nagioff


Who will be subjected to morph treatment this time?

Photo Bonanza

Chris Gould


The story of 2009 in a few choice photos.

SFM Cartoons

Benny Loh


Benny gives us his take on the action in Kyushu.

Chris Gould


In what will surely become the most-hotly debated Kokugi Konnections ever, Chris Gould attempts, for the first time in history, to compile a list of contenders for Makuuchi Match of the Decade. Choose your favourite and send us an e-mail at: editor@sumofanmag.com
Read more...

Jean-Philippe Cabral


Find out how a French fan of Konishiki became hooked on sumo and found himself competing in amateur sumo in Estonia.
Read more...




Olivia Nagioff


- Why can't the rijicho find
his speech?
- Where can you expect to
find Yamamotoyama
over Christmas?
- Does Takasago Oyakata have
his mind on the job?
See more...

Chris Gould


Ten years ago, the 90s seemed the most radical sumo decade Japan would ever witness. As a 1500-year-old sport ushered in the New Year of 1990, it did so in the knowledge that no non-Japanese had ever made its highest rank or won more than a single top-division championship Read more...

Joe Kuroda


Kaio's main rival as Tomozuna's all-time number one rikishi is the 22nd Yokozuna Tachiyama Mineemon who led Ozumo singlehandedly after the so-called Golden Age of Hitachiyama- Umegatani. From the 1910 June Basho until the 1916 May Basho, Tachiyama was virtually unbeatable... Read more...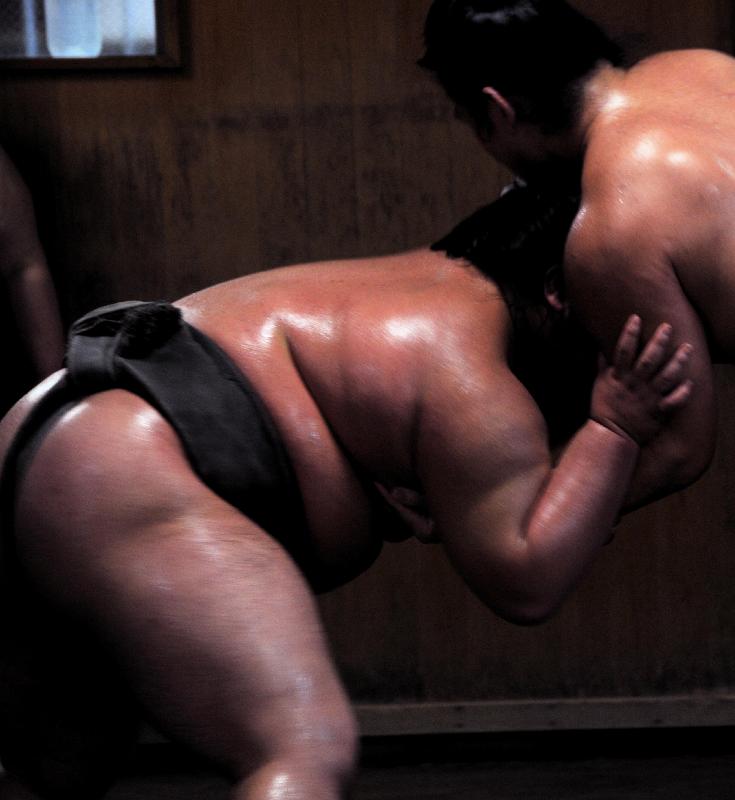 For all the sumo related news, views, tournament
coverage and historical analysis you will ever need -
in English, French, German and Spanish.

We welcome your comments so if you have
something to say please mail us at
editor@sumofanmag.com.

You Could Be Advertising Here!




Sumo Fan Magazine (SFM) logo and slogan are © Copyright 2005 by Sumo Fan Magazine. Furthermore, all submissions and other content found on this site are © Copyright 2005-2009 SFM and the writers, photographers and artists who produced them, except where otherwise indicated. No part may be reproduced in any form, without express written permission of SFM.


fx Service
(Foreign Exchange)

Editor-in-Chief and Creative Director – Japan
Mark Buckton

Editor
Chris Gould

Staff Writers
Eric Blair
Howard Gilbert
Michiko Kodama
Joe Kuroda
Todd Lambert
Ryan Laughton

Contributing Writer
Lon Howard

Contributing Photographer
Haruna Miyashita

Website System Admin & Hosting
Alisdair Davey

Magazine & Website Layout Designer
Olivia Nagioff

Cartoonists
Benny Loh
Stephen Thompson

Staff Translators
Denis Chaton – French
Alexander Herrmann – German
Eduardo de Paz – Spanish

SFM Interpreter
Enatsu Watanabe



SUMO ARTIST
Lynn Matsuoka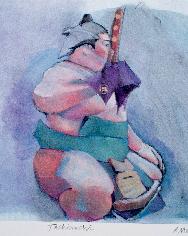 Asanowaka was a classic looking figure in sumo, and briefly carried the sword during Akebono's dohyo-iri. He was incredibly funny and would say some things other rikishi wouldn't dare say. He was, of course, famous for his froglike shikiri for which the Kyokai kept reprimanding him, the crowd loved it! This ink jet print, ed. 100, 9.5 x 11 inches is signed and numbered by the artist, available for $550. from the studio. Please contact artist@aloha.net
\n'); } var L10qstr,L10pc,L10ref,L10a,L10pg; L10pg=document.URL.toString(); L10ref=document.referrer; if(top.document.location==document.referrer || (document.referrer == "" && top.document.location != "")) {L10ref=top.document.referrer;} L10qStr = "pg="+escape(L10pg)+"&ref="+escape(L10ref)+"&os="+escape(navigator.userAgent)+"&nn="+escape(navigator.appName)+"&nv="+escape(navigator.appVersion)+"&nl="+escape(navigator.language)+"&sl="+escape(navigator.systemLanguage)+"&sa="+success+"&cR="+escape(cRef)+"&cRT="+escape(cRefType)+"&cPg="+escape(cPage); if(navigator.appVersion.substring(0,1) > "3") { L10d = new Date(); L10qStr = L10qStr+"&cd="+screen.colorDepth+"&sx="+screen.width+"&sy="+screen.height+"&tz="+L10d.getTimezoneOffset();} if((location.href.substr(0,6)=="https:") || (location.href.substr(0,6)=="HTTPS:")) { L10pc="https"; } else { L10pc="http"; } document.write('
');