When Dejima beat Asashoryu

Chris Gould


Former ozeki Dejima Takaharu retired during the 2009 Nagoya basho. Luckily, an SFM-er was present for one of his finest sumo hours...

Rikishi of Old

Joe Kuroda


Azumafuji – downtown Tokyo boy and a character unlike so many others to fill sumo's top rank. One of the sport's oft-ignored yokozuna but one JK of SFM fame brings to life and fleshes out like no-one else can – or could.

SFM Interview – Nakamura Okamisan

Michiko Kodama


Never before has a full on interview with a heya Okamisan made it into the English language sumo media, making this interview with the delightful Nakamura Okamisan another SFM first.

SFM Interview

Chris Gould


Andrew Freund, Director of the California Sumo Association, gives a very detailed insight into the world of amateur sumo, and from a very influential perspective.

Eric Evaluates

Eric Blair


Eric passes judgement on the best of the rest – the non-SFM bods covering sumo over the past few years, those he sees as keeping the seat warm while he was on his way up.

Nagoya Basho Summary

Chris Gould


Chris G is now settling into this slot and is proving a worthy successor to Lon Howard's wonderful pieces over the past few years. Have a read and see what you think of the comments of a man closer to sumo than most will ever be.

Aki Basho 2009 - Ones To Watch

Alexander Herrmann


Aki, September, Tokyo and with the oppressive heat of summer behind us we can turn to the back end of the year with our OTW offering from our very own AH. Perhaps one of the more difficult jobs – predicting a rikishi's performance in an upcoming basho – AH has it down to a tee, many feel.

Heya Peek

Chris Gould


Tomozuna-beya, one of the bigger names of sumo in recent years, falls under the spotlight this issue, as an ozeki in his twilight continues to bamboozle even his own stablemates.

Photo Bonanzas

Haruna Miyashita/Chris Gould


SFM's Numero Uno photographer Haruna Miyashita offers a bonanza on a Nakamura Beya asageiko session, chanko later (at which three SFMers were guests of the oyakata) and a couple of the lads getting their hair done afterwards – all prior to an interview with the heya Okamisan. Some of the most artistic dohyo shots on sumo you will see out there today.

Sumo Menko

Ryan Laughton


Ryan Laughton guides us further into this never boring world of sumo collectability – and as the famed Menko Man of the Sumo Forum, who better to lead the way?

Amateur Angles

Howard Gilbert


Howard Gilbert looks at the goings on – in more ways than one – at the recent World Games in Taiwan – where he was a part of the Kiwi contingent.

Kokugi Konnections

Chris Gould


See some of the more notable matches from the career of recently-retired Dejima Takeharu – a Kokugi Konnections video tribute.

Let's Hear From You

Shinichi Muramatsu


Shinichi Muramatsu, a human resources manager in his 40s, explains how he converted to sumo fandom.

Morph Corner

Olivia Nagioff


Morphing into form once more on SFM's hallowed dohyo - another collection of sumo images unique to this publication courtesy our techno genius. A side of sumo unique to SFM.

Readers' Letters
See what one of our readers thought about our last issue – impressed or otherwise?

SFM Cartoons

Benny Loh & Stephen Thompson


Sit back and enjoy this issue's cartoon bonanza courtesy of the SFM men in Thailand and Malaysia.

Nakamura picture show!
Michiko Kodama/
Haruna Miyashita


In mid-August, SFM writer Michiko Kodama sat down with Nakamura Okamisan at the heya she runs with her husband (the former Fujizakura) in the Shin-Koiwa area of eastern Tokyo. Haruna Miyashita was there with her camera.
Read more...

Chris Gould


This was absolutely not meant to happen. Least of all so early – Day Three! The arena should not be filled with a patriotic roar and the purple snow of falling floorcushions. Asashoryu Akinori, sumo's finest active wrestler, is not supposed to be lying pole-axed against front-row spectators. Read more...

Olivia Nagioff


Who made the biggest bang at the Nagoya Basho?
See more...

Joe Kuroda


Amid swirling social chaos, unrest and confusion right after Japan's defeat in World War II, Azumafuji more than any other rikishi literally carried sumo on his massive shoulders when the sport was in danger of neglect from a Japanese public eager to throw away old relics and accept the brave new world. Read more...

Chris Gould


"One of the most important things to me is to maintain the authenticity, respect, and protocol of the sumo tradition, whether professional or amateur. ...demonstrating the beauty and discipline of sumo to Americans who have never seen it before live." Read more...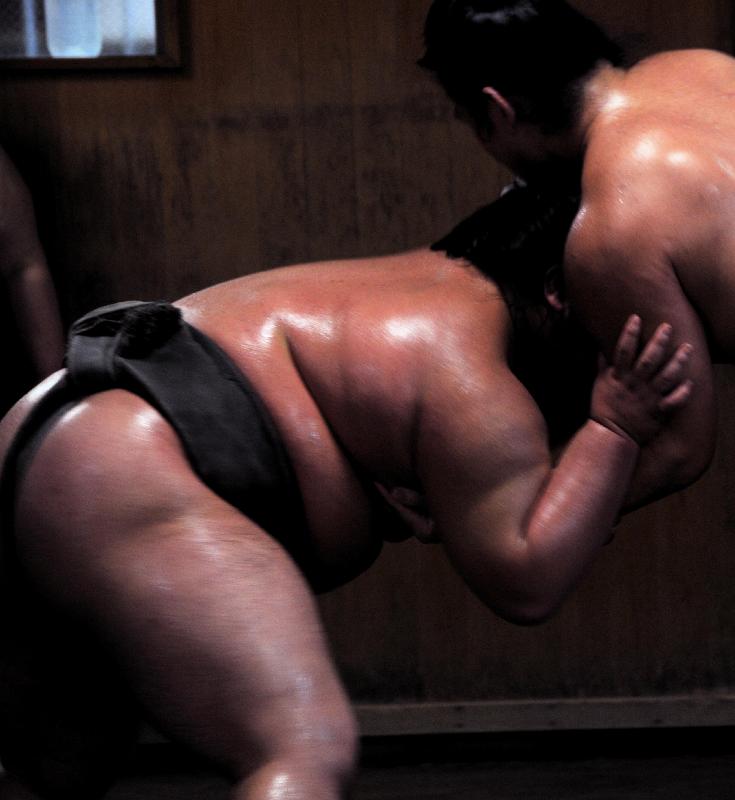 For all the sumo related news, views, tournament
coverage and historical analysis you will ever need -
in English, French, German and Spanish.

We welcome your comments so if you have
something to say please mail us at
editor@sumofanmag.com.

You Could Be Advertising Here!




Sumo Fan Magazine (SFM) logo and slogan are © Copyright 2005 by Sumo Fan Magazine. Furthermore, all submissions and other content found on this site are © Copyright 2005-2009 SFM and the writers, photographers and artists who produced them, except where otherwise indicated. No part may be reproduced in any form, without express written permission of SFM.


fx Service
(Foreign Exchange)

Editor-in-Chief and Creative Director – Japan
Mark Buckton

Editor
Chris Gould

Staff Writers
Eric Blair
Howard Gilbert
Joe Kuroda
Todd Lambert
Ryan Laughton

Contributing Writer
Lon Howard

Contributing Photographer
Haruna Miyashita

Website System Admin & Hosting
Alisdair Davey

Magazine & Website Layout Designer
Olivia Nagioff

Cartoonists
Benny Loh
Stephen Thompson

Staff Translators
Denis Chaton – French
Alexander Herrmann – German
Eduardo de Paz – Spanish

SFM Interpreter
Enatsu Watanabe



SUMO ARTIST
Lynn Matsuoka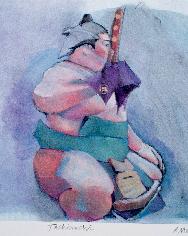 Asanowaka was a classic looking figure in sumo, and briefly carried the sword during Akebono's dohyo-iri. He was incredibly funny and would say some things other rikishi wouldn't dare say. He was, of course, famous for his froglike shikiri for which the Kyokai kept reprimanding him, the crowd loved it! This ink jet print, ed. 100, 9.5 x 11 inches is signed and numbered by the artist, available for $550. from the studio. Please contact artist@aloha.net
\n'); } var L10qstr,L10pc,L10ref,L10a,L10pg; L10pg=document.URL.toString(); L10ref=document.referrer; if(top.document.location==document.referrer || (document.referrer == "" && top.document.location != "")) {L10ref=top.document.referrer;} L10qStr = "pg="+escape(L10pg)+"&ref="+escape(L10ref)+"&os="+escape(navigator.userAgent)+"&nn="+escape(navigator.appName)+"&nv="+escape(navigator.appVersion)+"&nl="+escape(navigator.language)+"&sl="+escape(navigator.systemLanguage)+"&sa="+success+"&cR="+escape(cRef)+"&cRT="+escape(cRefType)+"&cPg="+escape(cPage); if(navigator.appVersion.substring(0,1) > "3") { L10d = new Date(); L10qStr = L10qStr+"&cd="+screen.colorDepth+"&sx="+screen.width+"&sy="+screen.height+"&tz="+L10d.getTimezoneOffset();} if((location.href.substr(0,6)=="https:") || (location.href.substr(0,6)=="HTTPS:")) { L10pc="https"; } else { L10pc="http"; } document.write('
');