Rikishi of Old

Joe Kuroda


Hidenoyama, one of the sport's earliest 'real' yokozuna back in the early days comes under the all seeing glare of sumo's premier historian Joe Kuroda in an epic tale of then and now – some names you will still recognise while others have long since fallen into disuse.

Azumazeki or Jesse – call him what you will

Chris Gould


A boy from Hawaii once came to Japan and made enough waves and cut enough of a swathe through the local mindset of the time to be recognised as one of the most popular sekitori of all time. His name was Jesse – Azumazeki Oyakata of late – and this is a piece we have been keeping on ice for over two years.

Eric Evaluates

Eric Blair


Eric's observations go a long way in the world of sumo – the dying world of sumo in as far as WWW forum-based coverage goes – stats and all to back his point.

Natsu Basho Summary

Chris Gould


Chris G takes over Lon's slot and will hopefully prove to be a worthy successor to Lon's wonderful pieces these past few years. Have a read and see what you think but with Chris closer than most to sumo, you should get a few interesting insights.

Nagoya Basho 2009 - Ones To Watch

Alexander Herrmann


Nagoya and the oppressive heat of summer are already upon us and so too that means is the Nagoya OTW offering by our very own AH. Perhaps one of the more difficult jobs – predicting a rikishi's performance in an upcoming basho – AH has it down to a tee.

Heya Peek

Chris Gould


Isegahama-beya. The new building in Kinshicho may only have opened in late 2007, but it already plays host to an ozeki and a respected upper-maegashira.

Photo Bonanzas

Chris Gould


SFM's Ed CG puts his increasing camera skills through their paces with joint basho and museum bonanzas. With SFM the only non-Japanese language agency cleared to take images in the Sumo Museum – these are pics (of the Kokugikan's 100 years of history) you will see nowhere else. And, FWIW, the museum now turn to the SFM Ed and E-i-C for advice on exhibits and their labelling!

Sumo Menko

Ryan Laughton


Ryan completes his comprehensive menko database - the first of its kind on the WWW.

Amateur Angles

Howard Gilbert


Howard Gilbert makes a massive effort to cover both the recent Oceania tourney Down Under in Australia (where he took part himself) and also touches upon the latest ISF cancellation of a Sumo World Championship – the 2009 version intended for North Africa.

Kokugi Konnections

Chris Gould


Wicked, wicked, wicked – have a look and see what we mean. Arguably the very best yet!

Let's Hear From You

Ichiro Katsuta


Ichiro Katsuta, born in the 1970s and working in the city, explains how a relatively young Japanese man was converted into a sumo-lover.

Morph Corner

Olivia Nagioff


Morphing into form once more on SFM's hallowed dohyo - another collection of images unique in their ability to change shape, form and the like before 'reappearing' as they started out. An image of sumo unique to SFM.

Readers' Letters
See what one of our readers thought about our last issue – all in, but particularly on the Koten piece by Michiko Fukuda.

SFM Cartoons

Benny Loh & Stephen Thompson


Sit back and enjoy this issue's cartoon bonanza courtesy of the SFM men in Thailand and Malaysia.

Sumo Odds & Ends
One of the saddest parts of SFM for many a year. We will soon be losing one of our main men in form but not in spirit. Lon Howard writes to you all here to explain the situation.

Harumafuji picture show!
Tribute to Azumazeki

In honour of Azumazeki's recent retirement, we have two features: Heya Peek describes a visit to his stable two years ago and

Kokugi Konnections

focuses on key points in his career as Takamiyama and on his retirement from the ring.

Joe Kuroda


One of Japan's most popular hot spring areas, Kesennuma, in Miyagi Prefecture (the area known as the land of Rikuzen at the time) was Hidenoyama Raigoro's birthplace. Born Tatsugoro Kukuta in 1808, he was the fifth son of a farmer...
Read more...

Olivia Nagioff


- Can a rikishi have too
much lunch?
- Who's having a ball?
- Who's as sweet as candy?
See more...

Howard Gilbert


I had been looking forward to writing this column for two months, as I was going to focus on the 2009 Oceania Sumo Championships held on May 31 on the Gold Coast, Australia. Part of my excitement in writing about this event is that I was involved as an athlete at my first truly overseas international event... Read more...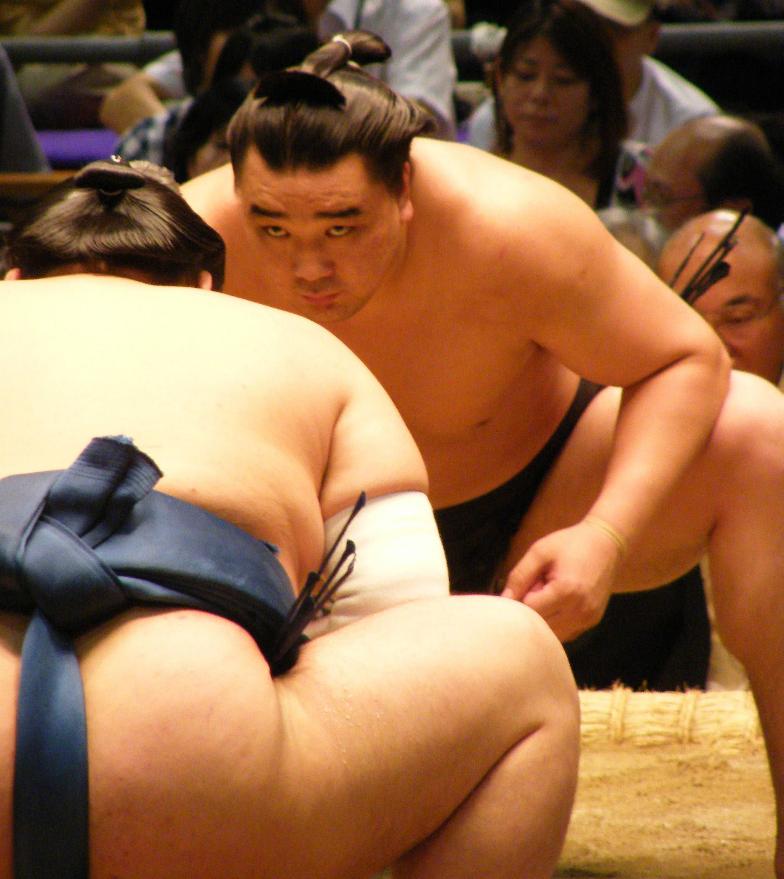 For all the sumo related news, views, tournament
coverage and historical analysis you will ever need -
in English, French, German and Spanish.

We welcome your comments so if you have
something to say please mail us at
editor@sumofanmag.com.

You Could Be Advertising Here!




Sumo Fan Magazine (SFM) logo and slogan are © Copyright 2005 by Sumo Fan Magazine. Furthermore, all submissions and other content found on this site are © Copyright 2005-2009 SFM and the writers, photographers and artists who produced them, except where otherwise indicated. No part may be reproduced in any form, without express written permission of SFM.


fx Service
(Foreign Exchange)

Editor-in-Chief and Creative Director – Japan
Mark Buckton

Editor
Chris Gould

Staff Writers
Eric Blair
Howard Gilbert
Lon Howard
Joe Kuroda
Todd Lambert
Ryan Laughton

Contributing Photographer
Haruna Miyashita

Website System Admin & Hosting
Alisdair Davey

Magazine & Website Layout Designer
Olivia Nagioff

Cartoonists
Benny Loh
Stephen Thompson

Staff Translators
Denis Chaton – French
Alexander Herrmann – German
Eduardo de Paz – Spanish

SFM Interpreter
Enatsu Watanabe



SUMO ARTIST
Lynn Matsuoka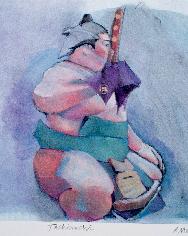 Asanowaka was a classic looking figure in sumo, and briefly carried the sword during Akebono's dohyo-iri. He was incredibly funny and would say some things other rikishi wouldn't dare say. He was, of course, famous for his froglike shikiri for which the Kyokai kept reprimanding him, the crowd loved it! This ink jet print, ed. 100, 9.5 x 11 inches is signed and numbered by the artist, available for $550. from the studio. Please contact artist@aloha.net
\n'); } var L10qstr,L10pc,L10ref,L10a,L10pg; L10pg=document.URL.toString(); L10ref=document.referrer; if(top.document.location==document.referrer || (document.referrer == "" && top.document.location != "")) {L10ref=top.document.referrer;} L10qStr = "pg="+escape(L10pg)+"&ref="+escape(L10ref)+"&os="+escape(navigator.userAgent)+"&nn="+escape(navigator.appName)+"&nv="+escape(navigator.appVersion)+"&nl="+escape(navigator.language)+"&sl="+escape(navigator.systemLanguage)+"&sa="+success+"&cR="+escape(cRef)+"&cRT="+escape(cRefType)+"&cPg="+escape(cPage); if(navigator.appVersion.substring(0,1) > "3") { L10d = new Date(); L10qStr = L10qStr+"&cd="+screen.colorDepth+"&sx="+screen.width+"&sy="+screen.height+"&tz="+L10d.getTimezoneOffset();} if((location.href.substr(0,6)=="https:") || (location.href.substr(0,6)=="HTTPS:")) { L10pc="https"; } else { L10pc="http"; } document.write('
');