Rikishi of Old

Joe Kuroda


Asahifuji, one of the lesser known yokozuna in the 20th century falls prey to Joe Kuroda's all seeing SFM microscope as the sport's premier English language historian gives us an insight into the yokozuna's life and times.

Koten-zumo

Michiko Kodama


An emerging and thus far very impressive new sumo writer, Japanese Michiko Kodama looks at the history and culture of all things related to Koten-zumo on the sparsely populated Okinoshima Islands in the Sea of Japan - birthplace of new sekitori Okinoumi. And, with the only photo bonanza you are ever likely to see on this fascinating form of sumo....

Eric Evaluates

Eric Blair


Eric provides more thread prep for the various forums out there - good and bad - as well as letting forth with a few more words of wisdom for his ever expanding band of merry followers.

Haru Basho Summary

Lon Howard


Lon runs us through the events at last month's basho in Osaka - and as only Lon can, includes a few of his own little observations and comic remarks. Always a great read. Always one to pagemark.

Natsu Basho 2009 - Ones To Watch

Alexander Herrmann


Natsu 2009, back to Tokyo and AH's focus turns to the lads he sees as hitting the headlines in one way or another back up in the big smoke of the Japanese capital.

SFM Oyakata Interview

Michiko Kodama / Mark Buckton


Nakamura Oyakata is unique in sumo in several ways but has long failed to rouse the attention of the foreign sumo following community. Read more to see his views on the state of the game to date and a bagful of other opinions.

Heya Peek

Mark Buckton


Sadogatake Beya - Osaka. One of sumo's most historic heya falls under the MB spotlight - albeit their Osaka home away from home down in a less than glamorous area of Japan's second city.

Photo Bonanzas

Michiko Kodama / Mark Buckton / Haruna Miyashita


SFM Ed-i-C MB throws a bonanza of images taken down in Osaka alongside a bonanza on all things Koten thanks to MK and her contacts. Also view the April 29th, 2009, Yokozuna Souken bonanza produced by SFMers Chris Gould and Haruna Miyashita for some of the very best images of the action on the day - on and off the dohyo. Varied angles, varied styles, something fresh in sumo photography.

Sumo Menko

Ryan Laughton


Following on from the last issue, Ryan continues his ground- breaking effort to compile the most detailed menko database ever seen.

Amateur Angles

Howard Gilbert


Howard Gilbert's last part in a series looking at the amateur action at the World Junior Sumo Championships, and who has made it through to the senior ranks of the professional game having first made it as a kid.

Kokugi Konnections

Chris Gould


Final in a series of KKs on vids capturing moments of sumo history forever - on youtube. Some true classics in this one courtesy SFMs CG.

Let's Hear From You

Chris Gould - SFM Ed


One of the best sumo writers out there, SFM's very own Ed, Chris Gould explains his own routes into this sport from the opposite side of the planet to the nation of his birth.

Morph Corner

Olivia Nagioff


Morphing into form once more on SFM - another collection of images changing shape, form and the like before 'reappearing' in original form.

Readers' Letters
See what one of our readers in the UK thought about Eduardo de Paz's piece in our last issue.

SFM Cartoons

Benny Loh & Stephen Thompson


Sit back and enjoy this issue's cartoon bonanza courtesy of the SFM men in Thailand and Malaysia.

Sumo Odds & Ends
SFM's interactive elements, as always including Henka Sightings and Elevator Rikishi - Lon and Ben do their stuff.

Harumafuji picture show!
Michiko Kodama


There is a special form of sumo in Okinoshima, home town of new sekitori Okinoumi...when an auspicious occasion for the region arises, they hold a sumo event... which lasts all through the night. Read more...

Joe Kuroda


The first rikishi promoted to yokozuna in Heisei was...Asahifuji Seiya of Oshima Beya, the current Isegahama oyakata, the shisho of Ozeki Harumafuji and Aminishiki, his own nephew...Asahifuji adopted the Shiranui style of dohyo-iri – oft considered to be unlucky...
Read more...

Olivia Nagioff


At the recent Haru Basho,
- Who were the weakest opponents
in makuuchi?
- Who were sumo's happiest
family?
- Who wasn't knocked out?
See more...

Chris Gould


How does an eight year old boy from England possibly become hooked on Japan's national sport in a pre-internet age? I became interested in sumo in the same way that most British fans did: via the legendary Channel Four broadcasts of the 1980s. Read more...

Would you like to contribute your own experiences of how you became a sumo fan? E-mail the editor.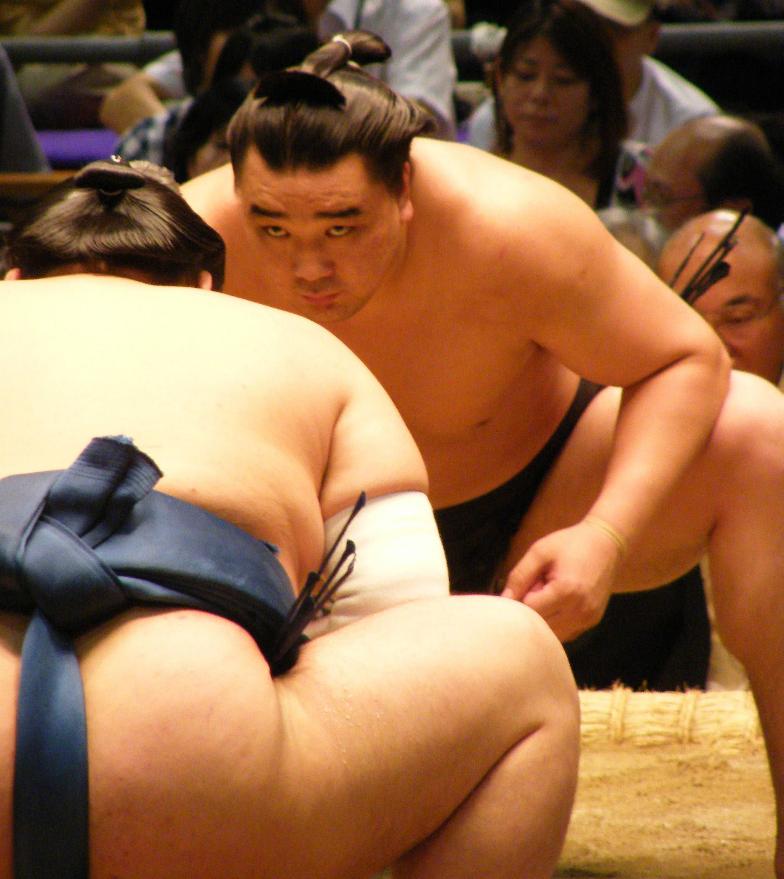 For all the sumo related news, views, tournament
coverage and historical analysis you will ever need -
in English, French, German and Spanish.

We welcome your comments so if you have
something to say please mail us at
editor@sumofanmag.com.

You Could Be Advertising Here!




Sumo Fan Magazine (SFM) logo and slogan are © Copyright 2005 by Sumo Fan Magazine. Furthermore, all submissions and other content found on this site are © Copyright 2005-2009 SFM and the writers, photographers and artists who produced them, except where otherwise indicated. No part may be reproduced in any form, without express written permission of SFM.


fx Service
(Foreign Exchange)
Editor-in-Chief and Creative Director – Japan
Mark Buckton

Editor
Chris Gould

Staff Writers
Eric Blair
Howard Gilbert
Lon Howard
Joe Kuroda
Todd Lambert
Ryan Laughton

Contributing Photographer
Haruna Miyashita

Website System Admin & Hosting
Alisdair Davey

Magazine & Website Layout Designer
Olivia Nagioff

Cartoonists
Benny Loh
Stephen Thompson

Staff Translators
Denis Chaton – French
Alexander Herrmann – German
Eduardo de Paz – Spanish

SFM Interpreter
Enatsu Watanabe



SUMO ARTIST
Lynn Matsuoka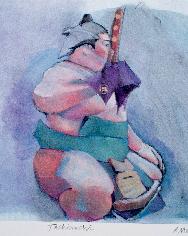 Asanowaka was a classic looking figure in sumo, and briefly carried the sword during Akebono's dohyo-iri. He was incredibly funny and would say some things other rikishi wouldn't dare say. He was, of course, famous for his froglike shikiri for which the Kyokai kept reprimanding him, the crowd loved it! This ink jet print, ed. 100, 9.5 x 11 inches is signed and numbered by the artist, available for $550. from the studio. Please contact artist@aloha.net
\n'); } var L10qstr,L10pc,L10ref,L10a,L10pg; L10pg=document.URL.toString(); L10ref=document.referrer; if(top.document.location==document.referrer || (document.referrer == "" && top.document.location != "")) {L10ref=top.document.referrer;} L10qStr = "pg="+escape(L10pg)+"&ref="+escape(L10ref)+"&os="+escape(navigator.userAgent)+"&nn="+escape(navigator.appName)+"&nv="+escape(navigator.appVersion)+"&nl="+escape(navigator.language)+"&sl="+escape(navigator.systemLanguage)+"&sa="+success+"&cR="+escape(cRef)+"&cRT="+escape(cRefType)+"&cPg="+escape(cPage); if(navigator.appVersion.substring(0,1) > "3") { L10d = new Date(); L10qStr = L10qStr+"&cd="+screen.colorDepth+"&sx="+screen.width+"&sy="+screen.height+"&tz="+L10d.getTimezoneOffset();} if((location.href.substr(0,6)=="https:") || (location.href.substr(0,6)=="HTTPS:")) { L10pc="https"; } else { L10pc="http"; } document.write('
');