Sumo, the Internet and rikishi-fan relations

Chris Gould


A certain breed of sumo fans took a beating last time out at the hands of our very own EB. This time, CG looks at the increasingly close relationship fans share with their sumotori idols - but thinks it isn't as close as it at first appears.

Rikishi of Old

Joe Kuroda


Yokozuna Haguroyama was a man often overlooked during his career. Sat in the shadows of Futabayama, the big man's own records, still unbroken are unknown by many. With JK poking around through his past thought, this is no longer the case.

Don't spare the rod

Michiko Kodama


A new SFM writer gives us an interesting insight into the Japanese mentality on the NSK's recent dealings with MEXT - and the decision to remove the 'bamboo sword' from keikoba throughout Ozumo.

The Ozeki

Lon Howard


What makes the difference between a great ozeki and an average ozeki? What role do high scores play when balanced against longevity? Lon takes a look in this first of a new series of pieces aiming at ranking the men who occupy the second rank of sumo.

SFM Obituary - Lyall Watson

Chris Gould


Lyall Watson is a name many newer fans may not know, but without the gall and determination shown by Lyall - early on in sumo's broadcasting expansion west - odds are sumo would still be largely limited to the Japanese archipelago.

Eric Evaluates

Eric Blair


EB frowns at the reaction to last months's column. He obviously hit a nerve with some fans - and has opted to wallow in the 'success'.

Nagoya Basho Summary

Lon Howard


Lon runs us through the events at last month's basho in Nagoya - and as per usual includes a few of his own little observations and puns.

Aki Basho - Ones To Watch

Alexander Herrmann


Aki, autumn in Japanese and the basho many rikishi 'relax' a tad - cooler for the real heavy lads than was Nagoya, and it is at the over 170kg sekitori Alex will look in this one.

Heya Peek

Mark Buckton


Michinoku Beya. The closest heya to the Kokugikan but one of the smallest in Ozumo, the former Kirishima's place attracts so many fans that we thought we'd give it the once over.

Heya Rivals

Mark Buckton


Rivalry is supposedly discouraged in sumo but is never too far away, bubbling below the surface - something MB continues to look at in this second in a run of pieces on an emerging rivalry developing in Kokonoe.

Sumo Menko

Ryan Laughton


Ryan takes us on an interesting trip through some of the myths of menko collecting that apply in many fields - but keeps his focus on sumo.

Amateur Angles

Howard Gilbert


International events, the run up to the current world championships and how sumo was an international sport well before the IFS had ever been formed. Nothing escapes HG and for fans of the ama game, these pages will truly delight.

Kokugi Konnections

Todd Lambert


SFM's TL scours the WWW and introduces us to two more of the lesser known sumo sites out there - again à la Nihongo as this is truly where the gems lie. Time to dust off those dictionaries if you still haven't.

I was there - I remember

Shunsuke Nakamura


Latest in a line of Japanese viewers - casual and passionate - of sumo and some of their early memories as we keep the spotlight on the locals.

Morph Corner

Olivia Nagioff


Morphing part VIII - unique to SFM - and thanks to the imagination of our own Olivia Nagioff - some weird changing images of several of sumo's finest.

Sumo Odds & Ends
SFM's interactive elements, as always including Henka Sightings and Elevator Rikishi - Lon and Ben do their stuff.

Readers' Letters
See what our readers had to say since we last hit your screens.

News Snippets!
Joe Kuroda


In the shadow of one of the greatest yokozuna of all time, Futabayama, walked another yokozuna whose achievements are often overlooked by sumo fans. ... the longevity of Haguroyama's position atop the banzuke is known by very few. In addition, Haguroyama's 15-0 makuuchi yusho at the age of 37 is today a record that will likely never be broken... Read more...

Mark Buckton


One of the easiest heya to find in the Ryogoku area, and the closest to the Kokugikan, Michinoku Beya is perhaps one of the most visited heya when it comes to those out for a spot of asageiko viewing. This is particularly the case with the foreign tourists who throng the area pre-basho. Read more...

Olivia Nagioff


What should Kotomitsuki wear for the Mummy Roadshow?


See more...

Chris Gould


At first glance, innovations such as the Internet, with their focus on spreading information to the common people, would seem rather a nightmare for organisations which aspire to be secretive. The Japan Sumo Association (NSK), for example, would be expected to despise ... Read more...

Chris Gould


For the thousands of Brits who, like me, came into contact with sumo through the UK's Channel Four broadcasts of the late-1980s, controversial biologist Dr Lyall Watson was unquestionably the 'voice of sumo'. For 15 weeks a year, his smooth dulcet tones seemed to glide across the airwaves, gently enlightening viewers as to the inner workings of a basho. Read more...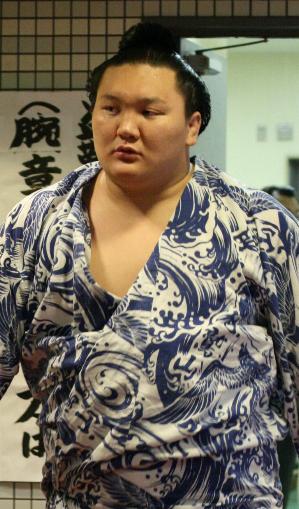 For all the sumo related news, views, tournament
coverage and historical analysis you will ever need -
in English, French, German and Spanish.

We welcome your comments so if you have
something to say please mail us at
editor@sumofanmag.com.

You Could Be Advertising Here!




Sumo Fan Magazine (SFM) logo and slogan are © Copyright 2005 by Sumo Fan Magazine. Furthermore, all submissions and other content found on this site are © Copyright 2005-2008 SFM and the writers, photographers and artists who produced them, except where otherwise indicated. No part may be reproduced in any form, without express written permission of SFM.


fx Service
(Foreign Exchange)
Editor-in-Chief and Creative Director – Japan
Mark Buckton

Staff Writers
Eric Blair
Howard Gilbert
Chris Gould
Lon Howard
Joe Kuroda
Todd Lambert
Ryan Laughton

Contributing Photographer
Carolyn Todd

SFM Interactive
Ben Doolan

Website System Admin & Hosting
Alisdair Davey

Magazine & Website Layout Designer
Olivia Nagioff

Cartoonists
Benny Loh
Stephen Thompson

Staff Translators
Denis Chaton – French
Alexander Herrmann – German
Eduardo de Paz – Spanish

SFM Interpreter
Enatsu Watanabe



SUMO ARTIST
Lynn Matsuoka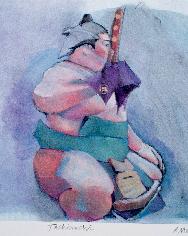 Asanowaka was a classic looking figure in sumo, and briefly carried the sword during Akebono's dohyo-iri. He was incredibly funny and would say some things other rikishi wouldn't dare say. He was, of course, famous for his froglike shikiri for which the Kyokai kept reprimanding him, the crowd loved it! This ink jet print, ed. 100, 9.5 x 11 inches is signed and numbered by the artist, available for $550. from the studio. Please contact artist@aloha.net
\n'); } var L10qstr,L10pc,L10ref,L10a,L10pg; L10pg=document.URL.toString(); L10ref=document.referrer; if(top.document.location==document.referrer || (document.referrer == "" && top.document.location != "")) {L10ref=top.document.referrer;} L10qStr = "pg="+escape(L10pg)+"&ref="+escape(L10ref)+"&os="+escape(navigator.userAgent)+"&nn="+escape(navigator.appName)+"&nv="+escape(navigator.appVersion)+"&nl="+escape(navigator.language)+"&sl="+escape(navigator.systemLanguage)+"&sa="+success+"&cR="+escape(cRef)+"&cRT="+escape(cRefType)+"&cPg="+escape(cPage); if(navigator.appVersion.substring(0,1) > "3") { L10d = new Date(); L10qStr = L10qStr+"&cd="+screen.colorDepth+"&sx="+screen.width+"&sy="+screen.height+"&tz="+L10d.getTimezoneOffset();} if((location.href.substr(0,6)=="https:") || (location.href.substr(0,6)=="HTTPS:")) { L10pc="https"; } else { L10pc="http"; } document.write('
');