SFM's cartoonist, Stephen Thompson, has once again provided a novel piece of work to get you keiko aficionados thinking. Come up with the best caption we receive by senshuraku of the Kyushu Basho – judged by the artist himself – and get yourself the Kyushu Basho banzuke delivered to your door – wherever you may be.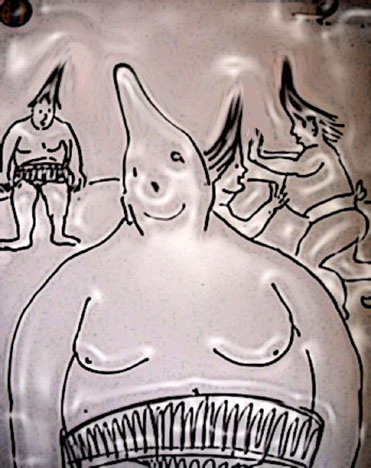 Send your entries to
editor@sumofanmag.com
.